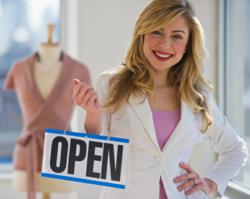 "With a solo 401(k) Plan, an LLC does not have to be established which is a huge cost saving since California imposes an $800 minimum annual franchise fee on all entities doing business in California," stated Mr. Bergman
Miami, FL (PRWEB) November 03, 2011
IRA Financial Group, the leading provider of self-directed solo 401(k) plans, has seen a significant number of California self-employed retirement investors use their retirement funds to purchase real estate using a Solo 401(k) Plan. Due to the high cost associated with establishing a self directed IRA LLC in California, many self-employed California residents have been turning to the solo 401K plan as a retirement and investment solution.
The solo 401K Plan is an IRS created qualified retirement plan that was designed specifically for the self-employed. The solo 401K Plan offers a self employed individual or a small business owner a significant number of retirement and investment opportunities. "With IRA Financial Group's solo 401(k) plan, as the trustee of the solo 401K plan, the plan participant will have the freedom to make all investment decisions, including real estate without requiring the consent of a custodian," stated Adam Bergman, a tax attorney with the IRA Financial Group. With IRA Financial Group's solo 401K plan, a California self-employed real estate investor will eliminate the expense and delays associated with an IRA custodian, enabling one to act quickly when the right investment opportunity presents itself.
Unlike a Self Directed IRA with checkbook control with requires the formation of an LLC, with a solo 401K, any type of business including a sole proprietorship can adopt the plan. The advantage of this, especially in a State like California, is the business owner does not have to establish another LLC, which comes with filing fees and a minimum California franchise fee of $800. "With a solo 401(k) Plan, an LLC does not have to be established providing huge cost saving since California imposes an $800 minimum annual franchise fee on all entities doing business in California," stated Mr. Bergman. With a solo 401K plan, a self-employed California resident can make real estate and other investments tax-free and without the requirement of forming an LLC. In addition, a solo 401(k) plan will offer the self-employed individual the ability to make high contributions – up to $54,500, borrow up to $50,000 or tax-free, as well as open the plan account at any local bank. "The ability to open the Solo 401K account at any local bank coupled with the ability to adopt the plan without establishing an LLC, makes the Solo 401K the perfect retirement solution for any California retirement investor that is self-employed and looking to make real estate and other investments in California," stated Mr. Bergman.
The IRA Financial Group was founded by a group of top law firm tax and ERISA lawyers who have worked at some of the largest law firms in the United States, such as White & Case LLP and Dewey & LeBoeuf LLP.
IRA Financial Group is the market's leading "Checkbook Control" Self Directed IRA and Solo 401k Plan Facilitator. We have helped thousands of clients take back control over their retirement funds while gaining the ability to invest in almost any type of investment, including real estate tax-free and without custodian consent!
To learn more about the IRA Financial Group please visit our website at http://www.irafinancialgroup.com or call 800-472-0646.
###