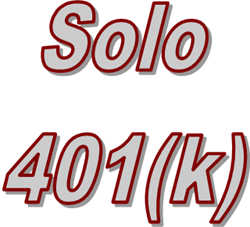 Shelter up to $55,500 of Your Income with Self Directed Solo 401(k)
Yorba Linda, CA (PRWEB) November 07, 2012
After conducting extensive study, Sense Financial releases Solo 401(k) plan tailored for the self employed real estate agents. The study reveals that real estate agents can significantly reduce their tax liability by establishing Solo 401(k) Plan, which would allow them to shelter more of their income.
Sense Financial Services, California's leading provider of retirement account with checkbook control, based in Yorba Linda – Orange County, has seen an increase in the number of real estate agents using self-directed Solo 401(k) plans as an investment vehicle for using their retirement accounts to invest in non-traditional assets such are real estate, mortgage notes and many other alternative investments.
Many self-employed real estate agent recognize the importance of maintaining financial security for their families. Solo 401(k) Plan is a qualified retirement plan specifically designed for the self-employed individuals or small business owners and offers very powerful features not found in conventional retirement plans such as IRA or 401(k).
Solo 401(k) plan is a tax efficient and flexible retirement solution that will open up a world of investment opportunities with unlimited potential for real estate agent and other self-employed people. The retirement funds can be used to invest in Real Estate, Mortgage Notes, Tax Deeds, Tax Liens and much, much more. Some real estate agents were able to increase their sales by educating their self-employed prospects about this plan and helping them find rental property as an investment for their retirement accounts.
The difference between a Solo 401(k) and a Self-Directed IRA is that the Solo 401(k) plan allows investing into almost any time of investment at participant's own discretion – with no need for a custodian's consent. Many people found themselves being forced to invest in stocks market. By utilizing self directed Solo 401(k) they experienced the freedom of a retirement account with checkbook control, giving them the ability to have total control of their retirement accounts and what they can invest in.
Here are some of the unique benefits Solo 401(k) plan offers:

High contribution limits (up to $55,500)
Roth sub-account allowing tax free investing
Solo 401(k) Loan feature, allowing participant to borrow up to $50,000 from the account for any purpose
Virtually limitless investment options
Participants must be aware of Internal Revenue Code Section 4975 which outlines certain "prohibited transaction". But apart from those prohibitions, Solo 401(k) funds can be used to fund many investment options, from public and private stocks to real estate and commercial paper.
Sense Financial is the California's leading provider of retirement accounts with "Checkbook Control": Solo 401(k) and Checkbook IRA. Over the years they assisted hundreds of clients obtain checkbook control over their retirement accounts while providing them the ability to invest in virtually any investment class, including real estate, private lending, mortgage notes and much more without the need for custodian approval!
To learn more information about self directed retirement accounts with checkbook control, please visit http://www.sensefinancial.com