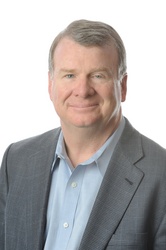 Method and System for Greenhouse Gas Emissions Performance Assessment and Allocation.
Dallas, TX (Vocus) July 1, 2010
Solomon Associates, the leading performance improvement company for the global energy industry, today announced that it has been awarded a patent by the U.S. Patent and Trademark Office for its "Method and System for Greenhouse Gas Emissions Performance Assessment and Allocation." The system provides a standard for assessing greenhouse gas (GHG) performance among refineries worldwide.
The Solomon Associates methodology has been proposed by the European Petroleum Industry Association (EUROPIA) as the basis for allocating GHG allowance credits within the European Union's cap-and-trade system. In the United States, the Western States Petroleum Association (WSPA) is evaluating the use of Solomon Associates' system for allocating allowance credits in California in response to the California Global Warming Solutions Act of 2006.
"In the emerging carbon economy, the fair and accurate assessment of GHG emissions performance becomes increasingly important to the refining industry and other industries with energy-intensive assets," said Dale Emanuel, president of Solomon Associates. "This patent demonstrates our company's unique ability to create industry-standard methodologies for comparative performance analysis, as well as the trust we have earned within the global energy industry over the past 30 years."
Bill Trout, manager of refining studies and one of the methodology's inventors, added, "This new system not only provides a consistent basis for assessing GHG performance across all worldwide refineries, but also provides an equitable basis for allocating GHG allowances, a growing need of the industry to ensure the cost of regulatory compliance is distributed fairly."
Solomon Associates consultants Mike Hileman, Rick Jones and Robert Broadfoot also participated in the development of the new system.
About Solomon Associates
Based in Dallas, HSB Solomon Associates LLC is the world's leading performance improvement company for energy companies seeking to identify and close gaps in operational performance. Combining proven, patented methodologies with objective data analysis, and led by a team steeped in hands-on operational experience, Solomon Associates consistently helps clients with energy-intensive assets achieve greater efficiencies, enhanced reliability, and improved margins. Solomon Associates is part of HSB Group, Inc. To learn more about Solomon Associates, visit http://www.solomononline.com.
###