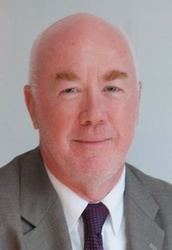 David has played a key role in major consulting projects for some of the largest energy companies in the world
Dallas, TX (Vocus) June 24, 2010
Solomon Associates, the leading performance improvement company for the global energy industry, announced that it has named David Baldock its manager of business development in Europe, North Africa and the Middle East. Based in the United Kingdom, Baldock is responsible for consultancy assignments and client relationships in the region.
Baldock brings to his new role more than 35 years of technical and change management consultancy and project management experience in the petroleum and petrochemical industries. Over the past 25 years, he has specialized in technical and financial performance improvement in processing facilities worldwide. He has been with Solomon Associates since 2006.
"David has played a key role in major consulting projects for some of the largest energy companies in the world," said Dale Emanuel, president of Solomon Associates. "Throughout his career, he has helped numerous operators in Europe and the Middle East, as well as Asia, to improve energy efficiency, yield, RAM, planning processes, and margins. He will be a valuable asset to Solomon Associates' EMEA clients."
Baldock holds degrees in natural sciences and chemical engineering from the University of Cambridge in England. He is a Chartered Engineer (U.K.), a member of the Institute of Energy and Fellow of the Institution of Chemical Engineers (U.K.)
Solomon Associates helps refineries, chemical plants, product terminals, pipelines and power plants identify and address opportunities for operational improvement without spending major capital. Solomon Associates also helps energy companies that are in the process of building new plants to ensure that new facilities perform as intended and meet ROI objectives.
About Solomon Associates
Based in Dallas, HSB Solomon Associates LLC is the world's leading performance improvement company for energy companies seeking to identify and close gaps in operational performance. Combining proven, patented methodologies with objective data analysis, and led by a team steeped in hands-on operational experience, Solomon Associates consistently helps clients with energy-intensive assets achieve greater efficiencies, enhanced reliability, and improved margins. Solomon Associates is part of HSB Group, Inc. To learn more about Solomon Associates, visit http://www.solomononline.com.
###