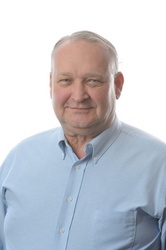 The European summit has been a valuable venue for power generators seeking to drive efficiencies and increase their margins
Cologne, Germany (Vocus) June 9, 2010
Solomon Associates, the leading performance improvement company for the global energy industry, announced that the 2010 Executive European Benchmarking Summit, to be held here at the Hyatt Regency June 22-23, for the first time will feature one-on-one sessions with attendees seeking to improve plant performance.
Now in its third year, Solomon Associates' European summit is designed to help power generation companies leverage company and industry performance data, as well as larger industry trends, to enhance work practices and business processes. The conference will feature presentations on topics including:

How carbon trading and renewables are changing the way CCGT and coal plants are utilized;
How to calculate the financial implications of maintenance risk, translating downtime into lost revenues;
How several current Solomon Associates clients have utilized benchmarking data to make specific performance improvements.
"The European summit has been a valuable venue for power generators seeking to drive efficiencies and increase their margins," said Ed Platt, vice president of power for Solomon Associates. "At the request of attendees, we have added to this year's agenda 90-minute, one-on-one consulting sessions with a Solomon Associates expert, to discuss an issue of the attendee's choosing on a confidential basis. Slots for these sessions are filling up quickly, however, so it important to schedule one soon."
To register for the conference or schedule a one-on-one session with a Solomon Associates consultant, contact ed.platt@solomononline.com
About Solomon Associates
Based in Dallas, HSB Solomon Associates LLC is the world's leading performance improvement company for energy companies seeking to identify and close gaps in operational performance. Combining proven, patented methodologies with objective data analysis, and led by a team steeped in hands-on operational experience, Solomon Associates consistently helps clients with energy-intensive assets achieve greater efficiencies, enhanced reliability, and improved margins. Solomon Associates is part of HSB Group, Inc. To learn more about Solomon Associates, visit http://www.solomononline.com.
###