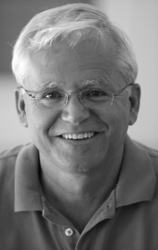 As early as 2005, I noticed that many VARs wanted a web-based accounting and ERP solution designed for mid-market customers that was not constrained by a SaaS delivery model, or built on a proprietary platform
Bethesda, MD (PRWEB) July 29, 2009
Acumatica, a provider of web-based accounting, ERP, and CRM software, today announced that John S. Howell, Jr. will take a leadership role on the company's advisory board. Mr. Howell was one of the original founders of Acumatica and helped define the company's initial strategy.
Mr. Howell brings over 25 years of experience as a successful software entrepreneur to Acumatica. Most notably, he helped build Solomon Software, Inc. to be the largest privately held ERP software company in the USA prior to its merger with Great Plains, Inc. and later purchase by Microsoft. At Solomon, Mr. Howell was President and CEO of the International division for 10 years, and prior to that he was Worldwide VP of Sales and Marketing for 8 years. Additional biographical information is available at http://www.acumatica.com/managementteam.
"As early as 2005, I noticed that many VARs wanted a web-based accounting and ERP solution designed for mid-market customers that was not constrained by a SaaS delivery model, or built on a proprietary platform," said John Howell. "The business relationship offered to VARs by SaaS providers, who primarily sell direct, was fundamentally incompatible with VAR business models."
"Acumatica responded to the VAR's needs by developing a 'channel-friendly' solution which can be deployed on-premise or hosted, customized according to client needs using familiar technologies, and delivered according to popular VAR distribution models," said Ezequiel Steiner, Chief Executive Officer at Acumatica.
Visit Acumatica's website to learn more about its web-based accounting, ERP, and CRM software.
About Acumatica
Acumatica develops an integrated set of web-based accounting, ERP, and CRM software that can be deployed on premise, hosted at a datacenter, or run on a cloud computing platform. Using Acumatica, mid-sized businesses can access their applications and documents from anywhere using any popular web-browser. Acumatica streamlines business tasks such as accounting, financial reporting, customer management, customer invoicing, vendor payments, expense reporting, inventory management, and much more. Acumatica includes a complete set of business applications, reporting tools, and customization tools. Acumatica is distributed through a world-wide network of partners.
###