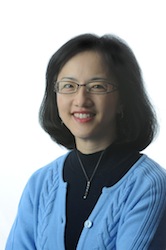 Solomon's EBSM Manufacturing Study will quantify key dimensions of ethylbenzene and styrene plant performance.
Dallas, TX (PRWEB) July 24, 2012
Solomon Associates, the leading performance improvement company for the global energy industry, today announced it will conduct an independent Worldwide Ethylbenzene and Styrene Monomer Plant Manufacturing Performance Analysis (EBSM Manufacturing Study) for operating year 2012.
Solomon will conduct a stand-alone manufacturing benchmark analysis beginning with this study.
"Solomon's EBSM Manufacturing Study will quantify key dimensions of ethylbenzene and styrene plant performance," said Jeanne Jeng, project manager of styrene studies at Solomon. "As part of our unique approach to benchmarking, we rigorously search our proprietary databases to identify the organizational and facility characteristics that correlate with performance."
Invitations for participation will be sent in early September 2012. Subscription agreements and all communications regarding the EBSM Manufacturing Study should be directed to Solomon.
The experience Solomon gained in conducting 14 Comparative Performance Analysis™ (CPA™) benchmarking studies for the olefin segment of the petrochemicals industry allowed the first EBSM Manufacturing Study to be completed in 1996. In the most recent 2009 EBSM Study, 28 ethylbenzene plants and 25 styrene plants participated.
"The 2012 EBSM Manufacturing Study marks Solomon's sixth analysis of competitive position in the ethylbenzene and styrene industries," said Jeng. "We look forward to expanding our services to the petrochemicals industry on a global scale with this year's study."
Interested companies may learn more about Solomon's EBSM Studies by contacting Jeanne Jeng at +1 (972) 739-1752 or Jeanne.Jeng (at) SolomonOnline (dot) com.
About Solomon Associates
Based in Dallas, TX USA, Solomon is the world's leading performance improvement company for energy companies seeking to identify and close gaps in operational performance. Combining proven, patented methodologies with objective data analysis, and led by a team of energy consultants steeped in hands-on operational experience, Solomon consistently helps clients with energy-intensive assets achieve greater efficiencies, enhanced reliability, and improved margins. Solomon's energy consulting and benchmarking studies apply to petroleum refineries, chemical plants, pipeline and terminals, gas plants and power plants. Solomon is part of HSB Group, Inc. Learn more about Solomon's energy benchmarking and consulting services at http://www.SolomonOnline.com.