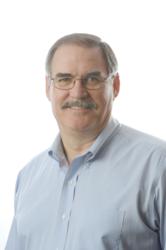 Solomon's most recently completed analysis attracted the participation of 38 plants, and we're expecting further geographical and numerical growth for this year's study.
Dallas, TX (PRWEB) November 29, 2012
Solomon Associates, the leading performance improvement company for the global energy industry, has launched its Worldwide Natural Gas Processing Plant Performance Analysis (Gas Plant Study) for operating year 2012 to help plant operators stay competitive with top-performing gas plants in the industry.
The study provides operators an understanding of their plant operations relative to participants and top performers in the industry. The analysis assists companies in comprehending the activities and trends in today's gas processing industry and provides valuable information on which to base performance improvement efforts.
"Solomon's most recently completed analysis attracted the participation of 38 plants, and we're expecting further geographical and numerical growth for this year's study," said Don Jones, project manager for Solomon's Gas Plant Study.
The Gas Plant Study examines a plant's operating and maintenance expense, process unit utilization and reliability, energy consumption, and staffing requirements. The results of the study formulate optimization plans to eliminate shortfalls, establish performance targets, and measure progress using Solomon metrics.
Typical industry comparisons do not consider the complexity of the operations and provide unreliable benchmarks. By normalizing performance using Solomon's Equivalent Gas Processing Capacity (EGPC™) metric, this study provides valid comparisons to other plants that have different facilities.
"Solomon has expanded the input to capture facilities not considered in the previous studies to better understand total maintenance costs and provide more information on the specific process categories," added Jones.
The key features of the study include:

Average performance data for various geographical regions
Average performance data for better-performing plants
Plant performance rankings versus other study participants
Competitive gaps for your plants versus better-performing plants
Solomon's Gas Plant Study compares the cost to maintain a plant's equipment with other plants on a common basis, and helps to determine whether maintenance expenditures are producing reliable operations on par with the rest of the industry. It allows companies to compare the operations of their plants even if their plants have different types of facilities in them. The study also measures energy efficiency and deciphers if joint-venture partners are operating effectively.
Interested parties may learn more about the 2012 Gas Plant Study by visiting http://solomononline.com/ngpp-worldwide-study-a/ or contacting Don Jones at +1.972.739.1729 or via email at GasPlant(at)SolomonOnline(dot)com.
About Solomon Associates
Based in Dallas, TX USA, Solomon is the world's leading performance improvement company for energy companies seeking to identify and close gaps in operational performance. Combining proven, patented methodologies with objective data analysis, and led by a team of energy consultants with significant hands-on operational experience, Solomon consistently helps clients with capital-intensive assets achieve greater efficiencies, enhanced reliability, and improved margins. Solomon's energy consulting and benchmarking studies apply to petroleum refineries, chemical plants, pipeline and terminals, gas plants and power plants. Solomon is part of HSB Group, Inc. Learn more about Solomon's energy benchmarking and consulting services at http://www.SolomonOnline.com.