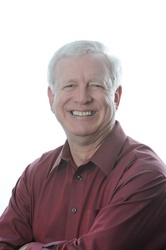 Approximately 80 percent of the world's refining facilities entrust Solomon Associates with their most sensitive operational data, which we use as the basis for proprietary comparative studies that help participants improve performance
Dallas, TX (Vocus) April 8, 2010
Solomon Associates, the leading performance improvement company for the global energy industry, today announced that Bill Trout has been promoted to manager of refining studies. In this role, Trout will direct the company's authoritative benchmarking studies for refiners, including the Worldwide Fuels Refinery Performance Analysis (Fuels Study) and the Worldwide Paraffinic Lube Refinery Performance Analysis (Lubes Study).
"Approximately 80 percent of the world's refining facilities entrust Solomon Associates with their most sensitive operational data, which we use as the basis for proprietary comparative studies that help participants improve performance," said Dave Bossung, executive vice president of Solomon Associates. "We are pleased to entrust Bill with the important responsibility of leading these studies."
With more than 35 years of experience in the petroleum industry, Trout has assisted various operating organizations around the world in developing margin, operating expense and environmental performance improvement programs through his extensive industry experience and his expertise in the effective application of benchmarking methodologies and performance gap analysis techniques.
In his new role, Trout will lead more than a half dozen studies, including the Fuels Study, the Lubes Study and the following other analyses:

The Worldwide Combined Fuels/Lube Site Study (Combined Site Study)
The Fluid Catalytic Cracking Performance Analysis (FCC Study)
The Quality Control Performance Analysis (QC Study)
The Advanced Process Control Performance Analysis (APC Study)
The Distributed Control Systems and Automation Performance Analysis (DCS/Automation Study)
Before joining Solomon Associates in 1999, Trout worked 26 years for ExxonMobil, including 10 years at the Baytown, Texas, refinery and 16 years at refining headquarters in Houston. Trout has spoken at various industry conferences in North America and Europe, addressing benchmarking approaches for addressing issues related to climate change regulation. He holds a bachelor's and master's degree in mechanical engineering from the University of Oklahoma.
About Solomon Associates
Based in Dallas, HSB Solomon Associates LLC is the world's leading performance improvement company for energy companies seeking to identify and close gaps in operational performance. Combining proven, patented methodologies with objective data analysis, and led by a team steeped in hands-on operational experience, Solomon Associates consistently helps clients with energy-intensive assets achieve greater efficiencies, enhanced reliability, and improved margins. Solomon Associates is part of HSB Group, Inc. To learn more about Solomon Associates, visit http://www.solomononline.com.
Contact:
Cathy Baradell
(972) 235-3439
###