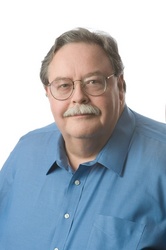 San Antonio (Vocus) September 18, 2009
Solomon Associates, the leading performance improvement company for the global energy industry, announced that Vice President Michael Hileman presented a paper on industry trends at Haverly Systems' MUG 2009 Conference, held here this week. The petroleum industry event focused on new developments in planning, crude oil quality and management, refinery scheduling and product blending.
Hileman offered insight into trends identified in the 2008 Solomon Associates study of refiners. He noted that U.S. refineries have increased diesel fuel production in response to increasing demand for diesel relative to gasoline, while European refineries are producing diesel at even higher rates. He also highlighted increases in maintenance costs at refineries worldwide.
Hileman has three decades of experience working in and analyzing the petroleum industry, and he applies that knowledge to helping Solomon's clients around the world improve their performance. He is responsible for Solomon's product and service development, and serves as project executive for major consulting engagements.
Before joining Solomon in 1996, Hileman worked for a diverse range of organizations, including Atlantic Richfield, Charter Oil Company, and Ultramar Inc. He is the author of U.S. and European patents on methods for determining equivalency factors and has published articles on optimizing assets and utilizing best practices to optimize assets.
About Solomon Associates
Based in Dallas, HSB Solomon Associates LLC is the world's leading performance improvement company for energy companies seeking to identify and close gaps in operational performance. Combining proven, patented methodologies with objective data analysis, and led by a team steeped in hands-on operational experience, Solomon Associates consistently helps clients with energy-intensive assets achieve greater efficiencies, enhanced reliability, and improved margins. Solomon Associates is part of HSB Group, Inc. To learn more about Solomon Associates, visit http://www.solomononline.com .
###