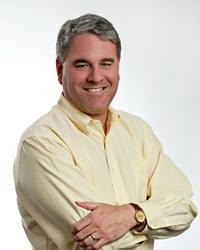 This study is designed to help those operators understand how to determine the best performance for both financial and operational optimization.
Dallas, TX (PRWEB) August 26, 2014
Solomon Associates, the leading performance improvement company for the global energy industry, today announced the launch of its Worldwide Liquid Terminal Performance Analysis (WWLT Study) for operating year 2014. The study provides insight into the operating cost and reliability performance of facilities and delivers actionable information for improvement.
"Today's operators face growing pressure from tightening regulatory requirements," said John Jungman, Vice President of Liquid & Natural Gas Pipelines and Liquid Terminal Studies for Solomon. "This study is designed to help those operators understand how to determine the best performance for both financial and operational optimization."
The WWLT Study gives participants the ability to:

Quantify performance-improvement opportunities through gap analysis.
Determine competitive position relative to industry peer groups.
Assess future performance impact of planned capital improvements/modifications.
Demonstrate performance/capability to financial institutions and securities analysts.
Build corporate trust through performance-improvement activities.
The WWLT Study uses information from Solomon's database of more than 360 terminal operations worldwide.
The overarching goal of the WWLT Study is to help companies identify areas to consider when improving operational performance. The gap analysis is just the starting point to providing insight into performance improvement with respect to both cost and personnel.
Jungman said, "Solomon's methodology takes into account a company's operational complexities and provides a true picture of how successfully the company is implementing best practices compared to its competition."
The deadline for completing a WWLT Study Subscription Agreement is October 31, 2014. The study fee includes participation in public seminars, which are planned for January–February 2015. Requests for a private seminar must be submitted with the subscription agreement.
For more information about the WWLT Study, visit http://solomononline.com/benchmarking-performance/terminals-bm/. Interested companies can also contact John Jungman by phone at +1.972.739.1723 or by email at John.Jungman(at)SolomonOnline(dot)com.
About Solomon Associates
Based in Dallas, TX USA, HSB Solomon Associates LLC is the world's leading performance-improvement company for energy companies seeking to identify and close gaps in operational performance. Combining proven, patented methodologies with objective data analysis, and led by a team of oil and gas consultants with extensive hands-on operational experience, Solomon consistently helps clients with energy-intensive assets achieve greater efficiencies, enhanced reliability, and improved margins. Solomon is part of HSB Group, Inc. Learn more about Solomon's services at http://www.SolomonOnline.com.