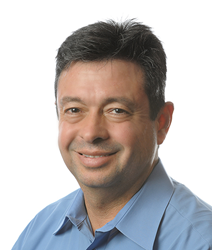 In some locations, energy costs can approach 75 percent of total operating costs.
Dallas, Texas (PRWEB) July 21, 2014
Solomon Associates, the leading performance improvement company for the global energy industry, announced today that Senior Energy Consultant Chris Bustamante will lead Solomon's Energy Management Seminar on August 11–12, 2014, at Solomon's corporate headquarters in Dallas, Texas.
The course is offered through Solomon University, a technical and management training resource for industry professionals. Solomon University's curriculum is based on an unrivaled library of industry best practices, proven methodologies, and real-world experience. Solomon University provides an ongoing series of public and private seminars held around the world.
"Energy costs are a key contributor to total operating costs," said Bustamante. "In most parts of the world, energy costs account for as much as 50 percent of a refinery's operating costs. However, in some locations, energy costs can approach 75 percent of total operating costs."
Having a clear understanding of your energy costs is critical. A myriad of services are available to help in this area, including Energy Intensity Index® (EII) calculations, benchmarking operational performance, best-practice assessments, and opportunity implementation strategies. "With regard to EII and the corresponding energy costs, we continue to see that high-efficiency refiners tend to have smaller steam systems; so it's even more critical for those managing large steam systems to fully understand their operation."
The course will cover the essentials of better energy management. Participants will learn:

EII calculation methodology
Unit EII calculations and their use
Energy data-quality issues to identify
Energy best practices at a high level
Energy performance and benchmarking
Energy deep drill-down (3D) examples
Furnace efficiencies
Fired heater performance
Energy opportunity development and implementation
This course is intended for supervisors, lead engineers, and engineering employees who are responsible for energy management and are interested in becoming more productive and effective in reducing EII and refinery energy costs.
Bustamante has more than 30 years' experience in energy efficiency and process optimization. His extensive consulting experience includes more than 25 performance improvement energy projects.
For more information or to register for the course, please visit http://SolomonOnline.com/energy-management/.
Courses are scheduled around the world and can be delivered directly to a company's location. Interested organizations in Solomon University courses can contact Gary Fuller by phone at 972.739.1816 and by email at Gary.Fuller(at)SolomonOnline(dot)com.
About Solomon Associates
Based in Dallas, TX USA, HSB Solomon Associates LLC is the world's leading performance improvement company for energy companies seeking to identify and close gaps in operational performance. Combining proven, patented methodologies with objective data analysis, and led by a team of oil and gas consultants steeped in hands-on operational experience, Solomon Associates consistently helps clients with energy-intensive assets achieve greater efficiencies, enhanced reliability, and improved margins. Solomon Associates is part of HSB Group, Inc. Learn more about Solomon Associates' energy benchmarking and consulting services at http://www.SolomonOnline.com.