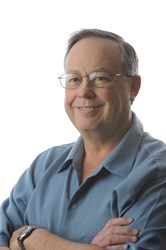 Solomon's ISS Study results provide a wealth of insight regarding a plant's performance and opportunity gaps, complete with the financial value of closing each gap.
Dallas, TX (PRWEB) May 30, 2013
Solomon Associates, the leading performance improvement company for the global energy industry, today announced its Integrated Site Systems (ISS) Services to help site- and corporate-level managers of integrated industrial complexes measure and improve financial performance.
"More and more industrial sites have developed into complex combinations of various unit types: gas plants, refining, lubes, petrochemicals, specialty chemicals, plastics, vinyls, power generation, terminals, and more," said John Havener, senior consultant for Solomon Associates. "Managers for these complex systems are now finding it necessary to understand the performance of all their units, regardless of type, across all operations on a consistent basis. Through ISS Services, these managers gain access to consistent and comparable metrics and performance gaps for all facilities on site. With comparable metrics and gaps, it is possible to target performance improvement efforts where they will have the greatest impact for the entire site."
Utilizing Solomon's ISS Services allows managers to tailor their performance improvement efforts by choosing from a suite of services—one of which is an Integrated Site Systems Performance Analysis (ISS Study) that focuses on baseline benchmarking and gap analysis. With the insight garnered from participating in this study, managers can set realistic improvement targets and goals based on real-world performance data. All areas of the plant can then be held accountable to the improvement goals developed.
ISS Services also includes gap closure assistance and ongoing monitoring of site metrics. These three elements (benchmarking, gap closure assistance, and ongoing monitoring) can be undertaken together or individually, depending on need.
"Solomon's ISS Study results provide a wealth of insight regarding an integrated site's performance and opportunity gaps, complete with the financial value of closing each gap," Havener said. "Our services can be custom tailored to assist in closing these gaps and provide ongoing tracking of progress. ISS Services provides essential tools for achieving world-leading performance levels."
To learn how ISS Services can serve your manufacturing site, visit http://SolomonOnline.com/benchmarking-performance/integrated-sites/ or contact John Havener at +1.972.739.1741 or John.Havener [at] SolomonOnline.com.
About Solomon Associates
Based in Dallas, HSB Solomon Associates LLC is the world's leading performance improvement company for energy companies seeking to identify and close gaps in operational performance. Combining proven, patented methodologies with objective data analysis, and led by a team of oil and gas consultants steeped in hands-on operational experience, Solomon Associates consistently helps clients with energy-intensive assets achieve greater efficiencies, enhanced reliability, and improved margins. Solomon Associates is part of HSB Group, Inc. Learn more about Solomon Associates' energy benchmarking and consulting services at
http://www.SolomonOnline.com.