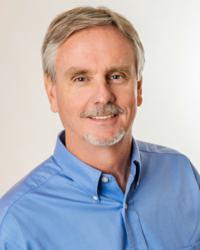 Jon Bowen has extensive experience in an array of work processes, and we look forward to his work at Solomon Associates.
Dallas, TX (PRWEB) May 28, 2013
Solomon Associates, the leading performance improvement company for the global energy industry, announced today that Jon Bowen has joined the company as a consultant and will focus on Comparative Performance Analysis for the chemicals industry.
Bowen brings more than 30 years of industry experience from his work at The Dow Chemical Company's (Dow's) Freeport, Texas facility—the largest integrated chemical manufacturing complex in the Western Hemisphere. The complex's 65 manufacturing units account for 44 percent of Dow's U.S. output.
Since 1997, Bowen has worked in the Dow Hydrocarbons Technology Center, which provides technical support for Dow's wholly owned and joint venture hydrocarbon plants across the world. There, he served most recently as an associate technology director and technology leader for work processes, supervising a team of engineers and technicians.
"Jon Bowen has extensive experience in an array of work processes, and we look forward to his work at Solomon Associates," said Dale Emanuel, president of Solomon Associates. Those work processes include benchmarking, auditing, competitive intelligence, plant performance reporting, energy reduction, information technology, operating discipline, quality, training, feedstock modeling, and technology protection.
In 2003, Bowen became Dow's representative to the Ethylene Producers Committee (EPC) of the American Institute of Chemical Engineers (AIChE). He was elected by his peers as both EPC committee chair and conference program chair, and was active in the Operations Subcommittee.
Bowen's experience in the chemicals industry makes him an ideal addition to Solomon Associates, who has spent decades helping clients improve performance with benchmarking studies of the chemicals industry. Olefin, butadiene, and styrene plants in 36 countries use Solomon's in-depth performance improvement process to integrate positive changes that lower costs and improve margins.
About Solomon Associates
Based in Dallas, TX USA, HSB Solomon Associates LLC is the world's leading performance improvement company for energy companies seeking to identify and close gaps in operational performance. Combining proven, patented methodologies with objective data analysis, and led by a team of oil and gas consultants steeped in hands-on operational experience, Solomon Associates consistently helps clients with energy-intensive assets achieve greater efficiencies, enhanced reliability, and improved margins. Solomon Associates is part of HSB Group, Inc. Learn more about Solomon Associates' energy benchmarking and consulting services at http://www.SolomonOnline.com.