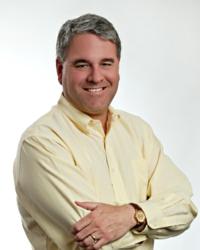 Solomon Associates' NGTS Study helps uncover solutions to optimize operations under the increasing pressure to improve performance.
Dallas, TX (PRWEB) May 08, 2013
Solomon Associates, the leading performance improvement company for the global energy industry, has announced its 2013 Natural Gas Transmission System Performance Analysis (NGTS Study) to help pipeline operators maintain a high level of operating cost efficiency and stay competitive amid today's challenging market conditions.
"The need to maintain high level of pipeline integrity and remain cost efficient is more complicated and critical than ever," said John Jungman, vice president of pipelines for Solomon Associates. "Operators find themselves struggling to balance the need of meeting or exceeding regulatory standards while managing their costs. Solomon Associates' NGTS Study helps uncover solutions to optimize operations under the increasing pressure to improve performance."
Past NGTS Studies based on analysis results from more than 30 transmission systems comprising 150,000 miles of pipe, 800 compressor stations, and 11,000 meter-regulator stations analyzed all aspects of participants' operations, including company and contractor costs, work hours, and reliability. The results identify improvement opportunities in targeted work areas and business processes.
"No two gas pipelines are the same; each has different geographic and operating characteristics," said Jungman. "That's why each transmission system is analyzed from an in-depth perspective with normalized data to provide the most accurate comparison of operational performance to any competitor."
Solomon uses the industry's most accurate methodology for normalizing operational performance data, the Equivalent Pipeline Complexity (EPC™) metric. EPC encompasses factors that account for more than 90 percent of the controllable fixed-costs variability among operators, providing a comprehensive basis for reducing non-volume expenditures that drive margins.
For more information about the NGTS Study, visit http://solomononline.com/benchmarking-performance/natural-gas-pipeline/ or contact John Jungman at +1.972.739.1723 or John.Jungman(at)SolomonOnline(dot)com.
About Solomon Associates
Based in Dallas, HSB Solomon Associates LLC is the world's leading performance improvement company for energy companies seeking to identify and close gaps in operational performance. Combining proven, patented methodologies with objective data analysis, and led by a team steeped in hands-on operational experience, Solomon Associates consistently helps clients with energy-intensive assets achieve greater efficiencies, enhanced reliability and improved margins. Solomon Associates is part of HSB Group, Inc. To learn more about Solomon Associates, visit http://www.SolomonOnline.com.