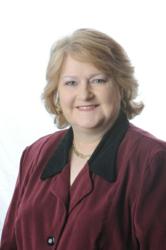 Solomon's gap analysis compares actual plant performance to the average of the best-performing olefin plants in the world in 26 different performance categories.
Dallas, TX (PRWEB) June 27, 2013
Solomon Associates, the leading performance improvement company for the global energy industry, announced today it will soon begin solicitation for its Worldwide Olefin Plant Performance Analysis (Olefin Study) for operating year 2013. This multi-million dollar effort will gather industry data and calculate meaningful benchmarks that will enable participating chemical manufacturers to identify performance gaps and improve their bottom lines.
Olefins include ethylene and propylene, important sources of plastics products, and industrial chemicals. Chemical plants produce olefins by cracking, or breaking down natural gas liquids such as ethane and propane or liquid hydrocarbons such as naphtha or gas oil. Solomon Associates' Olefin Study uses a proprietary gap analysis to identify millions of dollars in potential improvements to chemical manufacturers' annual margins.
"Solomon's gap analysis compares actual plant performance to the average of the best-performing olefin plants in the world in 26 different performance categories," said Claire Cagnolatti, Vice President of Chemicals Studies at Solomon Associates. "This direct comparison with the best global performers, combined with the latest information on industry performance and trends, enables participants to focus on improvements that bring the biggest boost to their bottom line to create a competitive advantage."
The average amount of potential annual margin improvement identified by Solomon's proprietary gap analysis was nearly US $120 million per plant site in the most recent Olefin Study for operating year 2011.
The study provides both macro and micro views of plant performance. In a time of widely varying regional feedstock economics, the Olefin Study will show chemical manufacturers how feedstock selections are changing around the world.
For a micro view, the study will measure individual plant performance to rank plants globally, regionally, and among key peer groups on all key performance variables.
Energy consumption is a key focus for the Olefin Study. Energy-efficient plants will optimize both costs and consumption.
Prior studies have seen chemical manufacturers representing 70 percent of the world's olefin-producing capacity participate in Solomon Associates Olefin Study. The 2013 study is expected to meet or exceed that participation level.
"The best performing plants don't perform that way by chance," said Cagnolatti. "Manufacturers around the world can learn what top performers are doing to achieve sustainable excellence by participating in this year's study."
Interested companies may learn more about Solomon Associates' chemical studies by visiting http://solomononline.com/benchmarking-performance/chemicals-bm/ or by contacting Claire Cagnolatti by telephone at +1.972.739.1721 or by email at Claire(dot)Cagnolatti(at)SolomonOnline(dot)com.
About Solomon Associates
Based in Dallas, TX USA, HSB Solomon Associates LLC is the world's leading performance improvement company seeking to identify and close gaps in operational performance. Combining proven, patented methodologies with objective data analysis, and led by a team of oil and gas consultants steeped in hands-on operational experience, Solomon Associates consistently helps clients with energy-intensive assets achieve greater efficiencies, enhanced reliability, and improved margins. Solomon Associates is part of HSB Group, Inc. Learn more about Solomon Associates' energy benchmarking and consulting services at http://www.SolomonOnline.com.