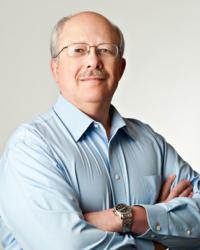 Effective optimization must go beyond single point consideration of costs and associated head-counts.
Dallas, TX (PRWEB) June 19, 2013
Bill Glasscock of Solomon Associates, the leading performance improvement company for the global energy industry, has identified six factors that impact workforce optimization for the energy industry. Taking each of these factors into account is vital, Glasscock said, as energy companies seek to hold down costs in a highly competitive environment.
"Many energy companies approach workforce optimization as simply a means to reduce costs," Glasscock said. "Effective optimization must go beyond single point consideration of costs and associated head-counts."
Glasscock advocates Solomon's methodology that combines consideration of business work processes and practices with quantitative analysis based on extensive benchmark data and professional experience. This innovative consulting methodology moves beyond simple quantitative formulas and across-the-board cuts; it takes into account all critical factors needed to achieve sustainable optimal staffing:

Plant Safety
Environmental Responsibility
Profitability
Costs
Workforce Motivation
Other Client-Defined Objectives
According to Glasscock, plant safety is vital to a workforce of healthy, safe, and productive employees and to attract and retain the best talent. Maximizing occupational safety means defining clear and consistent training programs, operational practices and procedures, and safety performance expectations.
The traditional energy industry is often on the defense in respect to environmental responsibility. The cost of not implementing best practices certainly outweighs the expense of implementation. Thus, good environmental stewardship must be a part of all operational considerations, including workforce optimization.
Profitability is key to any successful business. Glasscock noted that a workforce optimization plan should consider the impact of operational efficiencies on the bottom line both in the short term and in fostering sustainable performance.
In the current global economic climate, many energy companies have sought to cut costs at all costs. This approach can do more harm than good with unintended consequences such as hampering productivity, undermining safety, or lowering productivity. A smart workforce optimization plan resists the temptation to cut costs by instantly and arbitrarily cutting staff, and instead analyses work practices and procedures that impact workload and manpower over time.
Glasscock stated that while often less tangible than other metrics, workforce motivation is what fuels performance. Successful optimization considers workforce morale enhancements and performance incentives for both associates and contractors.
Finally, Glasscock noted that while using an established workforce optimization methodology is beneficial, no two companies are exactly alike. All plans should be customized to an individual company's defined business objectives.
Considering all relevant factors in workforce optimization will allow an energy company to eliminate unnecessary positions, consolidate job functions, increase the span of control, and determine the appropriate organizational additions or changes needed to carry out the work of a streamlined business process.
About Solomon Associates
Based in Dallas, TX USA, HSB Solomon Associates LLC is the world's leading performance improvement company for energy companies seeking to identify and close gaps in operational performance. Combining proven, patented methodologies with objective data analysis, and led by a team of oil and gas consultants steeped in hands-on operational experience, Solomon Associates consistently helps clients with energy-intensive assets achieve greater efficiencies, enhanced reliability, and improved margins. Solomon Associates is part of HSB Group, Inc. Learn more about Solomon Associates' energy benchmarking and consulting services at
http://www.SolomonOnline.com.