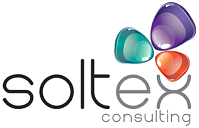 Princeton, NJ (PRWEB) February 04, 2013
Soltex Consulting, LLP, a leading eClinical lifecycle consulting firm focused on the integration of people, processes and technology, has been certified as a business owned and controlled by a woman by the National Women Business Owners Corporation (NWBOC), the first national certifier of Women Business Enterprises. Over 700 public and private sector individuals participated in establishing the Standards and Procedures of this rigid certification review. The goal of the certification program is to streamline the certification process and increase the ability of women business owners to compete for contracts at a national level.
"We are proud of our history as a woman owned and operated firm," says Christie Mahoney, Managing Director for Soltex Consulting. "Completing the rigorous NWBOC certification process was a milestone for us, and will continue to improve our positioning in a very competitive marketplace."
"NWBOC seeks to increase the ability of women business owners to compete for corporate and government contracts," says Janet Harris-Lange, President of NWBOC. "At the same time, NWBOC also hopes to decrease the number of front operations participating in corporate and government outreach programs."
About Soltex Consulting
Soltex Consulting, LLP is an eClinical lifecycle consulting firm that equips study teams at pharmaceutical companies, biotechs, and clinical research organizations with the knowledge to lead life-saving clinical trials. Soltex integrates people, process, and technology to drive efficiencies throughout the clinical trial lifecycle. The firm's service offerings include Change Management Consulting, Process Reengineering, Technology Consulting, and EDC Study Build Services.
About NWBOC
NWBOC, a national 501(c)3 not-for-profit corporation, was created in response to needs identified by the Procurement Special Interest Group of the National Association of Women Business Owners. The study revealed that the public and private sector had not received nor recognized the benefits of contracting with women suppliers. This has prevented purchasers from obtaining the best value in their procurement and it has limited women business owners from penetrating these markets. NWBOC seeks to provide more corporations with the opportunity to better their procurement practices and to women suppliers the opportunity to compete.