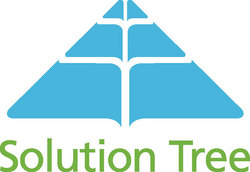 We see an excellent opportunity to support Canadian educators and leaders with quality resources that will both inspire and provide practical tools and strategies.
Mission, BC (PRWEB) April 6, 2010
Education services provider Solution Tree has partnered with Canadian educational publisher Nelson Education Ltd. to distribute and market Solution Tree's research-based professional learning resources to Canadian customers. This partnership taps Nelson's relationships and long-standing commitment to the Canadian educational community.
Greg Nordal, president and CEO of Nelson Education, noted that, "As Canada's leading provider of educational materials, Nelson Education is very pleased to announce our exclusive partnership with Solution Tree. Since 1914, Nelson's purpose has been to enable the success of Canadian students and educators. Solution Tree uniquely positions us to fulfill that mission through quality professional learning resources that address critical areas such as school improvement, professional learning communities, leadership, and assessment."
Commenting on the value that the new partnership brings to educators, Chris Besse, senior vice president and managing director at Nelson, stated, "We see an excellent opportunity to support Canadian educators and leaders with quality learning resources that will inspire them personally, fuel them professionally, and provide practical tools and strategies that will support success both at the district and school levels." Robb Clouse, publisher of Solution Tree Press, noted that this new partnership will provide greater exposure to their complement of authors, particularly those with Canadian connections such as Michael Fullan, Andy Hargreaves, Wayne Hulley, Susan Stephenson, and Damian Cooper.
Customers will immediately find that ordering Solution Tree resources will be faster and more efficient through this new distribution arrangement. Effective April 1, 2010, Nelson Education has exclusive marketing and distribution rights to all Solution Tree and Marzano Research Laboratory print, digital, and online resources. Solution Tree Education Canada will continue to operate under the direction of Director of Sales Donald "Stubby" McLean. This satellite office of Solution Tree will continue to provide professional development throughout Canada with trainings and workshops at school sites, as well as national conferences.
About Solution Tree
Solution Tree is the nation's leading provider of comprehensive, research-based professional development solutions for K-12 educators. For more than 20 years, Solution Tree has worked with the world's premier authors and brightest minds in education. The company transforms education by empowering educators to successfully address today's most challenging problems and to create schools where all students succeed. Learn more at http://www.solution-tree.com.
About Nelson Education
Nelson Education Ltd. is Canada's leading educational publisher, providing innovative products and solutions for learners of all ages. Nelson values and respects the lifelong learning continuum and dedicates its business efforts to the diverse learning needs of students and educators alike. Their success is based on strong partnerships and ongoing relationships with educators across the country. In addition to its own English language publishing and international distribution partnerships, Nelson also supports French language learning markets through Groupe Modulo, its Quebec-based publishing business. Learn more at http://www.nelson.com.
Contacts
Patrick Kelley
Solution Tree
555 North Morton Street
Bloomington, IN 47404
Phone: 800.733.6786 ext. 418
Email: patrick(dot)kelley(at)solution-tree(dot)com
Paul Masson
Nelson Education
1120 Birchmount Road
Toronto, ON M1K 5G4
Phone: 800.914.7776 ext. 4475
Email: paul(dot)masson(at)nelson(dot)com
###