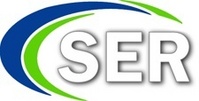 By partnering with VPI, a provider of workforce optimization solutions, SER will be able to create a unified suite of UCC and WFO solutions for its customers.
DULLES, Va. (PRWEB) June 24, 2008
The agreement allows for SER to incorporate VPI's award-winning WFO capabilities into its already robust portfolio of contact management solutions. SER's suite offers inbound, outbound, and blended solutions designed to meet the specific needs of the contact center. The partnership supports SER's strategic direction to progress toward a more unified communications platform for its customers. SER has integrated the VPI Activ! Performance Suite™, which includes call and screen recording, agent evaluation, and agent coaching and e-learning capabilities into its ENSERCLE™ product suite. In late summer, the company will make this new offering available as part of the CPS E2™ solution.
"End users, particularly SMBs, are asking vendors for unified communication (UCC) suites with fully blended inbound and outbound functionality and workforce optimization (WFO) capabilities to address recording, quality assurance, workforce management, coaching, performance management, and more," said Ted Lubowsky, managing director at DMG Consulting LLC. "By partnering with VPI, a provider of workforce optimization solutions, SER will be able to create a unified suite of UCC and WFO solutions for its customers."
"After a thorough review of all of the QM vendors, we chose VPI for its proven technology and success in the market," said Joe Licata, president & CEO of SER Solutions, Inc. "As the market continues to evolve, there is a growing need for customers to gather intelligence across all of their interactions and act upon that information to improve operational performance and their overall customer experience. Through our partnership, we will support our corporate direction of integrating superior quality management and workforce optimization capabilities into our product portfolio to create long-term customer value and gain market share. Our decision to work with VPI was validated by customers who ranked them highest in product, implementation, support, training, and professional services in a leading industry analyst's independent customer survey report. Our customers will appreciate the fact that other end users have put their trust in this solution."
"We are very excited that SER has selected VPI as their technology partner," said Chris Morrissey, vice president of sales and marketing at VPI. "SER and VPI are bringing together a new suite of solutions that provides an unprecedented degree of automation and business intelligence across the entire spectrum of customer communications. This combined solution will enable customers to gain insight into their customer interactions and business processes and align contact center metrics with organizational goals for growth, profit and compliance. Our collective expertise ensures customers will benefit from the most comprehensive and superior solutions available. Moreover, our partnership enables us to further expand our product distribution channel globally within the contact center industry."
Additionally, VPI is integrating SER's speech analytics technology to provide an unprecedented degree of automation and business intelligence to its full-time recording solution. The combined offering enables organizations to maximize their call recording investment to automatically analyze huge volumes of recorded calls and convert the content into valuable business knowledge that they can use to ensure compliance, reduce customer churn, obtain customer insight and increase workforce performance. VPI will also resell SER's ENSERCLE Customer Interaction Management Suite.
About VPI
VPI (Voice Print International, Inc.) is a leading innovator and provider of integrated interaction recording and workforce optimization solutions for enterprises, trading floors, government agencies, and first responders. Through its award-winning suite of solutions, VPI empowers organizations to proactively improve the customer experience, increase workforce performance, ensure compliance, and align tactical and strategic objectives across the enterprise. With the power to be proactive, organizations are equipped to actively identify and maximize opportunities and minimize risk. For more than a decade, VPI has been providing proven technology and superior service to more than 1,000 customers in over 35 countries. For more information, visit http://www.VPI-corp.com.
About SER Solutions, Inc.
SER provides unified contact center solutions that enable organizations to gain valuable knowledge from their customer interactions to improve operational and agent performance, deliver superior service and increase customer loyalty and retention. SER's solutions support customer service, help desk, sales, and technical assistance as well as the ability to execute effective telemarketing, collections, market research, fundraising and proactive customer care programs. A leader in the contact center industry for nearly 3 decades and highly ranked for customer satisfaction, SER services renowned global clients within banking, insurance, telecommunications, media & healthcare, with 10 out of the top 15 outsourcers relying on SER technology. The company, an affiliate of The Gores Group, LLC, is headquartered in Dulles, Virginia with operations in North America and Europe. Additional information about SER is available at http://www.SER.com.
SER is a registered trademark and ENSERCLE and CPS E2 are trademarks of SER Solutions, Inc. Activ! Performance Suite is a trademark of VPI (Voice Print International, Inc.) All other trademarks are the property of their respective owners.
MULTIMEDIA GALLERY http://www.businesswire.com/cgi-bin/mmg.cgi?eid=5716406