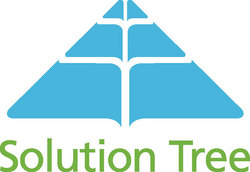 Changing the world begins with a change in ourselves, and then with changes in one another
Bloomington, Ind. (PRWEB) December 16, 2009
"Change Wars," published by Solution Tree, was recognized as the National Staff Development Council Book of the Year at the NSDC's 41st Annual Conference held in St. Louis, Mo., December 5–9.
"Change Wars" is the third anthology in the Solution Tree Leading Edge™ series, which is designed to showcase the work of education authorities. Other titles include "On Common Ground," which focuses on professional learning communities; "Ahead of the Curve," an anthology on assessment; and "On Excellence in Teaching," which addresses effective instructional strategies from a theoretical, systemic, and classroom perspective. "Change Wars" provides an international scope of expertise on change leadership in education. It is edited by Andy Hargreaves and Michael Fullan. Contributors are Michael Barber, Linda Darling-Hammond, Richard Elmore, Fullan, Hargreaves, Jonathan Jansen, Ben Levin, Pedro Noguera, Douglas Reeves, Andreas Schleicher, Dennis Shirley, James Spillane, and Marc Tucker.
"Changing the world begins with a change in ourselves, and then with changes in one another," write Hargreaves and Fullan. "This book brings to the surface the theories of practice about how to do that. For in the end, there is nothing as practical as a good theory."
About Solution Tree
Solution Tree is a leading provider of educational strategies and tools that improve staff and student performance. For more than 20 years, Solution Tree resources have helped K–12 teachers and administrators create schools where all children succeed. With in-demand events, innovative publishing, and inspired professional development, Solution Tree offers educators a variety of opportunities to connect with leading experts.
Contact:
Tyler Wood
Solution Tree
555 North Morton Street
Bloomington, IN 47404
Phone: 800.733.6786 ext. 205
###