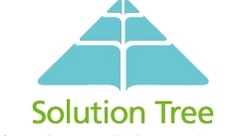 They want to invest their talent in the potential that lies ahead.
Bloomington, Ind. (PRWEB) July 22, 2008
Solution Tree , a leading educational professional development company, recently gained two new executive team members. Douglas Rife, former president of Corwin Press, joins Solution Tree as president of its newly launched division, Solution Tree Press. Susan Willis Kanold, former divisional vice president of McDougal Littell, is the new director of sales.
Rife was president of Corwin Press from January 2002 to February 2008. During that time, the company's annual revenue rose significantly, and the number of published titles more than tripled.
Kanold brings 27 years of experience in sales and sales management and 16 years of publishing experience to Solution Tree. At McDougal Littell, she filled a variety of roles and was vital to the company's growth from a small textbook publishing company to part of the multibillion dollar conglomerate Houghton Mifflin.
"Susan and Douglas were motivated to make these significant steps in their careers because they see what we've accomplished at Solution Tree," says company president Jeff Jones. "They want to invest their talent in the potential that lies ahead."
About Solution Tree
Solution Tree is a leading provider of educational strategies and tools that improve staff and student performance. For 20 years, Solution Tree resources have helped K-12 teachers and administrators create schools where all children succeed. Solution Tree products and services include national and regional conferences that bring leading-edge theories and best practices to educational professionals; innovative publishing of research-based books, videos, and study guides; and inspired, customized professional development for schools and districts. For more information, visit http://www.solution-tree.com.
Contact
Kelly Rockhill
Solution Tree
800-733-6786 ext 234
kelly.rockhill @ solution-tree.com
###