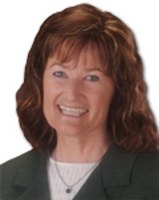 will benefit teachers working at all levels and in all content areas.
Bloomington, Ind. (PRWEB) May 15, 2008
Solution Tree, a leading educational professional development company, has launched a new book series designed to help educators ensure all students succeed, no matter what their learning challenges. The series is authored by former teacher and administrator Gwen Doty , a nationally known speaker and trainer of customized strategies based on student readiness.
Teaching in Focus tackles such hot topics as scaffolding and customizing the learning, unpacking the language of the standards, maintaining the dynamic between assessment and instruction, and nourishing in students a deep and ongoing love for thinking and learning.
The series launched with Focused Instruction: An Innovative Teaching Model for All Learners. This premier book explains how to differentiate learning content, course of action, and final student product while maintaining a student-centered classroom. Each of its 11 steps is based on practices proven to enhance student achievement, and according to Doty, "will benefit teachers working at all levels and in all content areas."
The most recent release in the series, Focused Assessment: Enriching the Instructional Cycle , explains how assessment can become a natural part of learning. Using the same, step-by-step approach found in Focused Instruction, this book provides research-based techniques for creating assessments that make sense to students and enable teachers to continually refine the way they present lessons.
Educators interested in the Teaching in Focus series may visit http://www.teachinginfocus.com, where they can order the books or download a number of free tools.
About Solution Tree
Solution Tree is a leading provider of educational strategies and tools that improve staff and student performance. For more than 20 years, Solution Tree resources have helped K–12 teachers and administrators create schools where all children succeed. Solution Tree products and services include national and regional conferences that bring leading-edge theories and best practices to educational professionals; innovative publishing of research-based books, videos, and study guides; and inspired, customized professional development for schools and districts. For more information, visit http://www.solution-tree.com.
About Gwen Doty
Gwen Doty delivers seminars nationwide, emphasizing customized strategies based on student readiness. The creator of numerous accredited graduate courses for educators and codeveloper of an online instructional database, Gwen has acquired a depth of experience in many areas—as a teacher, an administrator, and a professional development specialist. She holds an advanced degree in oral communications, and throughout her career she has trained teachers and parents in the best ways to communicate with students. Gwen has long advocated the integration of emotional and social components in academic lessons. Currently, she is an independent educational consultant. When she is not writing and speaking, she raises alpacas with her husband in Chino Valley, Arizona.
Contact
Kelly Rockhill
Solution Tree
800-733-6786 x234
kelly.rockhill @ solution-tree.com
###