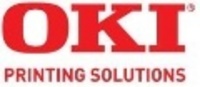 OKI Data Americas is excited to create a new BTA distributor program with these leaders in the office equipment industry to offer exclusive benefits that support our dealers bottom-line growth and profit
MOUNT LAUREL, N.J. (PRWEB) January 23, 2008
The new OKI Printing Solutions Authorized BTA Master Distributor partners are:
-- BASE Wright-Moore, Bethel, CT (basewrightmoore.com)
-- Reliable Office Solutions, Riverside, CA (faxoutlet.com)
-- Carolina Whole Sale Office Machine Company, Charlotte, NC (cwholesale.com)
"OKI Data Americas is excited to create a new BTA distributor program with these leaders in the office equipment industry to offer exclusive benefits that support our dealers bottom-line growth and profit," said David Factor, BTA Channel Director for OKI Data Americas, Inc. "The program will create revenue opportunities for our dealer partners and position them as technology leaders in their markets."
The BTA Master Distributor Program is designed to better meet the needs of dealers by offering them:
-- Competitive pricing
-- Simple order processing
-- Free hotline support
-- Purchasing and financing alternatives
-- Warehousing and inventory storage
-- Faster delivery times
-- No minimum quotas
-- Service and warranty support
Boasting high-definition color, small footprints and outstanding technological advancements, the series of color and mono A4 MFPs from OKI Printing Solutions offer users a way to not only save space but also transform their businesses with more efficient and streamlined workflow processes. These customized printing solutions are designed to increase effectiveness and productivity - ultimately leaving the user with more time to run a productive and profitable business.
To become an authorized OKI Printing Solutions dealer and for more information about the BTA Master Distributor program, visit http://bpx.okidata.com/dealersu.nss or contact one of the new BTA Master Distributors listed above.
About OKI Data Americas, Inc.
OKI Data Americas, Inc., headquartered in Mount Laurel, N.J., and a subsidiary of OKI Data Corporation of Japan, markets PC peripheral equipment under the OKI Printing Solutions brand, including digital color and monochrome printers, color and monochrome multifunction products and serial impact dot matrix printers. As business printing solutions specialists, OKI Data Americas provides world-class printing technology and real-world solutions designed to help manage workflow and optimize business performance. OKI Data Americas is ISO 9001:2000 certified and also offers a full line of options, accessories and consumables. Most OKI Printing Solutions' products have earned the ENERGY STAR(R). OKI Electric Industry Co., Ltd., parent company to OKI Data Corporation, is a $6.1 billion multinational corporation with headquarters in Tokyo and is a world leader in information processing systems, telecommunications and electronics.
OKI, Reg. Oki Electric Industry Co., Ltd. ENERGY STAR Reg. T.M. U.S. EPA