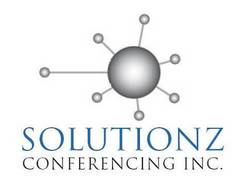 Brentwood, CA (Vocus) December 9, 2009
Solutionz Conferencing, Inc., a nationwide leader in video conferencing, audio visual integrations, managed services, and grant services, announced that their grant division, Solutionz Grant Program Services (GP$), will focus on helping eligible customers win the Rural Utilities Service (RUS) Distance Learning and Telemedicine (DLT) Grant.
RUS DLT is a $30 million grant program with a grant range of $50,000 – $500,000 for a one-year grant period. This grant will expand and develop local distance learning and telemedicine capacity through the acquisition of equipment, technical support, and training in highly rural, economically disadvantaged locations.
The following organizations or set of partnerships delivering distance learning or telemedicine services on a for-profit or non-profit basis are eligible for the RUS DLT Grant:

Tribal Organizations
Units of State or Local Government
Consortia
Educational Institutions
Hospitals
Private Corporations
In order to get eligible customers prepared for the grant deadline in Spring of 2010, Solutionz is offering all eligible customers the Solutionz RUS DLT Promotion – a complimentary consultation with the Solutionz GP$ team, which helps secure funding for the implementation of new, or the improvement of existing, video communications technology. Solutionz GP$ is headed by Kristin DeProspero, former Polycom Grant Assistance Program Director, who has more than 20 years of grant experience.
If your organization is looking for Grant opportunities and assistance, contact Solutionz GP$ at solutionzgps(at)solutionzinc(dot)com or (888) 815-6128 or visit http://www.solutionz.com/solutionzgps.
About Solutionz
Solutionz Conferencing, Inc. is a nationwide total conferencing provider specializing in end-to-end video and voice communications, audio visual integration, managed services, and grant services, delivering the promise of face-to-face meetings regardless of distance.
About Solutionz GP$
Solutionz GP$ monitors various grant and funding sources and offers consultation and grant writing support for State and Local Government, Educational, and Healthcare customers needing assistance with these programs.
###