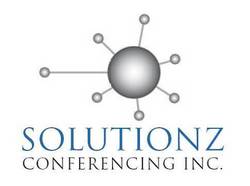 Need a 21st Century Classroom Webinar?
Brentwood, CA (Vocus) December 15, 2009
Now it's easier than ever to obtain grant funding. Each year, E-Rate awards billions of dollars in grant funding to most schools and libraries in the United States for the purchase and implementation of affordable telecommunications and internet access. Although E-Rate is a valuable and often times critical source of technology funding, its ever-increasing complexity is causing schools to miss out. As a result, Solutionz and TANDBERG have teamed up to discuss how to apply for and win E-Rate funding at a virtual Webinar, "Need a 21st Century Classroom Webinar?", on Wednesday, December 16, at 10:00AM PST.
Learn how Lance Ford from Howe School District rebuilt a dying district using E-Rate and grant funding to create a keystone school district in the state of Oklahoma. And learn about:

How you can apply for and win E-Rate funding
Video conferencing equipment being E-Rate eligible
E-Rate discounts from 20% - 90% of the costs for equipment
The 2 in 5 Rule
To register for this Webinar contact Solutionz GP$'s Grant Program Director, Kristin DeProspero, at kdeprospero(at)solutionzinc(dot)com or (678) 354-2445.
About Solutionz GP$
Solutionz GP$ is a division of Solutionz Conferencing, Inc., which monitors various grant and funding sources and offers consultation and grant writing support for State and Local Government, Educational, and Healthcare customers needing assistance with these programs. If your organization is looking for Grant opportunities and assistance visit http://www.solutionzinc.com/solutionzgps.
About TANDBERG
TANDBERG is the leading provider of telepresence, high-definition video conferencing and mobile video products and services. The Company has dual headquarters in New York and Oslo. TANDBERG designs, develops, and markets systems and software for video, voice, and data communication. The Company provides sales, support, and value-added services in more than 90 countries worldwide.
# # #