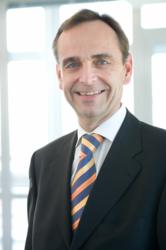 The SAS 70 audit makes our processes and quality guidelines more transparent to customers.
Sunnyvale, CA (Vocus/PRWEB) April 19, 2011
Given the growing outsourcing needs, outsourcing providers have to demonstrate that they use appropriate controls and protections for hosting and processing customer data. Today SolveDirect manages 1.200.000 service calls per year, almost 900,000 notifications per month and 270,000 users in 68 countries. The SAS 70 audit is recognized worldwide as a quality standard for service organizations. SolveDirect has passed the SAS 70 Type II audit. This applies to the areas of project implementation, service level management, security management, incident and problem management, change management and quality.
"The SAS 70 audit makes our processes and quality guidelines more transparent to customers," said Marcus Oppitz, Chief Technology Officer und Managing Director of SolveDirect. "Global IT Service Providers and highly outsourced enterprise providers like Cisco and BMW can rest assured that Solve Direct complies with best practices such as SAS 70, COBIT and ITIL."
"Enterprises should not underestimate the relevance of delivery methodologies and related industry standards and frameworks when evaluating and selecting a spectrum of business and IT service providers. External service providers (ESPs) who have a proven delivery methodology or use service delivery processes based on recognized industry frameworks and standards have a significantly better chance of delivering the deal outcomes you require in a more cost-effective and timely manner," said Jim Longwood, Research VP, Gartner Inc.*
SolveDirect's internal control systems are audited annually by an independent auditor in accordance with SAS 70 Type II. The company places great emphasis on maintaining its high quality standards and therefore constantly monitors the effectiveness of its controls. If processes, solutions or requirements change, SolveDirect immediately adapts its controls. This proves a high degree of assurance for SolveDirect's customers that rely on SolveDirect's Service Management Integration Platform to connect IT Service Providers with Service Customers around the world in order to save costs and increase agility and scalability with cloud computing.
*Gartner, Inc., Frameworks and Standards to Consider When Evaluating Provider's Delivery Methods, Jim Longwood, Gilbert van der Heiden, June 17, 2010
Background:
The SAS 70 audit has been developed by the "American Institute of Certified Public Accountants" (AICPA). Companies that outsource parts of their business operations to service providers cannot proof the internal controls in these business processes in their final examination. Within the SAS 70 audit Outsourcing providers may confirm the effectiveness of their internal controls by an independent auditor and provide the results to their customers or its auditors.
About SolveDirect
SolveDirect Service Management provides cloud-based solutions for smart IT Service Management integration. It offers international companies and IT service providers a flexible way to integrate and automate its service partners, processes and service management systems. This reduces downtime and costs and increases customer satisfaction. Well-defined workflows, a 360° view on service level agreements, real-time monitoring of targets as well as a flexible access to the service management platform from anywhere facilitates companies in optimizing their customer service and increase efficiency up to 50 percent.
SolveDirect is a global company with headquarters in Vienna, Austria and an office in Sunnyvale, California, United States. More than 200 customers from all industries and sizes around the world use SolveDirect solutions that connect more than 270,000 end users in 68 countries.
More about SolveDirect and the service management integration solutions: http://www.solvedirect.com/en/essence
###