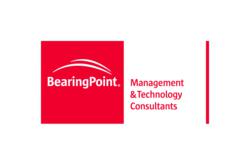 At the moment we can observe a trend in the market away from in-house developments towards standardised IT solutions for Pillar 3. The main reasons for this are risk mitigation and the lower cost of implementation and maintenance
London, UK / Frankfurt, Germany (PRWEB UK) 10 May 2012
Following the latest news from the EU-Commission, June 30, 2013 is the new date by which all insurers in Europe are required to bring their Governance, Risk and Compliance processes and systems in line with the EU's Solvency II directive. But while the primary focus of preparations for Solvency II is on Pillar 1 (capital efficiency) and Pillar 2 (risk management), little attention is paid to Pillar 3 (reporting): to date, 84 per cent of European insurance companies have still not implemented a reporting framework and complementary systems. Only 16 per cent are prepared to deliver the required quarterly and annual reports to the respective EU supervisory authorities. These are the findings of a recent study by management and technology consultancy BearingPoint (http://www.bearingpoint.com), which surveyed more than 350 European insurers in various key markets.
The survey also revealed that around 40 per cent of participants underestimate the complexity of Solvency II reporting. But more than 60 per cent plan to decide on a package within the coming weeks and months. "Reporting is still a low priority. So far, insurers have not fully recognised the added value of a Pillar 3 analysis," says Patrick Maeder, Head of BearingPoint's Insurance Segment. "Especially with regard to data management, our experience shows that an early review of Pillar 3 requirements significantly reduces the time and effort needed to implement Solvency II in full."
Professional Solvency II solutions preferred
The combination of a publicly available solvency and financial condition report (SFCR) and confidential reports to supervisors (RTS) is an enormous burden for insurers. Submitting a report entails not only the development of a reporting framework, but also its integration into a firm's existing IT infrastructure. According to the survey, most European insurers prefer professional support for their disclosure processes. Only 15 per cent will opt for an in-house reporting solution with 85 per cent planning to use a standard market solution. Frank Meys, Head of Solvency II at BearingPoint, explains: "At the moment we can observe a trend in the market away from in-house developments towards standardised IT solutions for Pillar 3. The main reasons for this are risk mitigation and the lower cost of implementation and maintenance."
BearingPoint has developed a pan-European reporting solution for Solvency II that covers both standard and local requirements. ABACUS/Solvency II is in accordance with all quantitative reporting templates (QRTs) currently defined by the European Insurance and Occupational Pensions Authority (EIOPA) and will be updated whenever necessary to reflect subsequent regulatory changes. ABACUS/Solvency II is built on the successful, well-established ABACUS/DaVinci technology platform, already used extensively for regulatory reporting in Banking. BearingPoint's ambition is to establish ABACUS/Solvency II as an industry standard, and accordingly plans a user-friendly interface in all major European languages.
Ovum reviews BearingPoint's Solvency II offer
Analysts at Ovum have reviewed BearingPoint's Solvency II offer and you can read what they have to say here: http://bit.ly/OvumSII
About BearingPoint
BearingPoint delivers business consulting with management and technology capabilities. As an independent firm with European roots and global reach BearingPoint serves leading companies and public sector organisations world-wide to align and optimise processes, IT and operating models with business strategy. Driven by a strong entrepreneurial mindset and desire to create long-term partnerships, BearingPoint's consultants are committed to delivering excellence and value to their clients. The firm's approach to working with clients is highly collaborative and designed to improve business performance, from strategy through to execution. BearingPoint currently employs 3,200 people in 15 countries.
For more information, please visit: http://www.bearingpoint.com
Press contact
Alexander Bock
Manager Communications
Tel. +49 89 540338029
Mailto :alexander(dot)bock(at)bearingpoint(dot)com