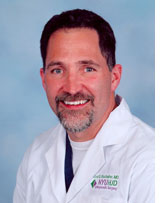 A deficiency of Vitamin D means the body cannot process calcium to give bones structural strength.
Carmel, NY (PRWEB) February 21, 2013
While osteomalacia is not well known, seniors should pay special attention to this easily preventable disease. Osteomalacia is a softening of the bones that is often caused by a vitamin D deficiency. In children, this condition is called rickets. "Osteomalacia is not the same as osteoporosis, another bone disorder that can also lead to fractures," says Dr. Joel Buchalter, founding partner of the New York-based Somers Orthopaedic Surgery & Sports Medicine Group. "Osteomalacia results from a defect in the bone-building process, while osteoporosis develops due to a weakening of previously constructed bone."
Osteomalacia afflicts about 1 in 1,000 people worldwide. The condition has increased due to a rising incidence of vitamin D deficiency, according to a study chronicled by The Rheumatic Disease Clinics of North America. http://www.ncbi.nlm.nih.gov/pubmed/22525844 With exposure to sunlight, our bodies generally manufacture enough of this nutrient; however, that process is hindered in the dark days of winter when our skin is buried by layers. For housebound elderly people, there is an increased risk of deficiency, and according to a study published last year in Aging and Disease, the process of absorbing Vitamin D from the sun or from food becomes become less efficient as we age.
Tips for preventing Osteomalacia
The most common cause of osteomalacia is lack of vitamin D which helps absorb calcium and assists with maintaining calcium and phosphate levels for proper bone formation. A deficiency of Vitamin D means the body cannot process calcium to give bones structural strength. This deficiency can result from diet, lack of sun exposure, or an intestinal problem. Dr. Buchalter offers some simple tips for keeping this disease at bay:
Get a dose of sunshine. The body is able to manufacture its own Vitamin D when the skin is exposed to sunlight. Brief periods of direct exposure will help its production. . It has been suggested that approximately 5–30 minutes of sun exposure between 10 AM and 3 PM at least twice a week to the face, arms, legs, or back without sunscreen usually lead to sufficient vitamin D synthesis. Due to the danger of skin cancer, many people have cut back on their exposure to the sun. This can contribute to lower levels if adjustments are not made to compensate with dietary sources and/or supplements.
Consume foods high in vitamin D. About 99% of the milk supply in the U.S. is fortified with vitamin D. Dairy products made from milk, such as cheese and ice cream are generally not fortified with vitamin D. Fortified breakfast cereals and some breads contain vitamin D as well. Other food sources include egg yolks, beef liver, salmon, mackerel, tuna fish canned in oil, sardines, and cod liver oil. It is important to remember that Vitamin D is stored in the body and consuming excessive amounts of vitamin D can cause toxicity.
Supplement your diet. Conditions such as malabsorption and people with poor appetites may need to take vitamin D supplements in order to get the recommended amount.
Treat the whole body. It is also important to treat certain conditions that can interfere with vitamin D metabolism, such as kidney and liver disorders. Recent findings suggest that osteomalacia follows various surgeries for obesity: removing parts of the stomach or small intestine can inhibit vitamin D absorption and the process of breaking down food to release it. Celiac disease and certain types of cancer can also interfere with the process.
Symptoms, Diagnosis and Treatment of Osteomalacia
The clinal manifestation includes bone pain, pathological fractures, general fatigue and muscle weakness. Seniors should be alert to bones that fracture easily; muscle weakness due to issues where the muscle attaches to bone; bone pain, especially in the hips, is also a very common symptom that can spread from the hips to the lower back, pelvis, legs, and ribs.
Blood tests check the vitamin D, creatinine, calcium, and phosphate levels. Bone biopsy will show if there is bone softening. And Bone x-rays and a bone density test can help detect pseudofractures, bone loss, and bone softening.
Physicians may suggest vitamin D, calcium, and phosphorus supplements. And people who cannot properly absorb nutrients through the intestines may need larger doses of vitamin D and calcium.
For many people who have had an intestinal injury or surgery or have a diet lacking certain nutrients, this is often the first approach. In rare cases, vitamin D may be administered as an injection through the skin to ensure optimal absorption. However, not all cases of osteomalacia are cured by vitamin D replacement, and not all individuals with vitamin D deficiency develop osteomalacia.
If left untreated, osteomalacia can lead to serious bone fracture and severe injury. "With an increase in vitamin D, calcium, and phosphorus, improvements should be evident in a few weeks," says Dr. Buchalter.
Somers Orthopaedic Surgery and Sports Medicine Group, founded in 1988, is one of the most comprehensive and specialized practices in the region. http://www.somersortho.com
Joel S. Buchalter, M.D., F.A.A.O.S., F.A.C.S., a founding partner of Somers Orthopaedic, has been in practice since 1988. He received board certification in Orthopaedic Surgery in 1990. He is a fellow of the American Academy of Orthopaedic Surgeons and a fellow of the American College of Surgeons.