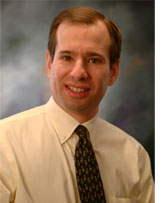 Screening is critical because AIS typically doesn't cause pain and may be present for many years before it's diagnosed.
Carmel, NY (PRWEB) December 21, 2012
Scoliosis—derived from the Greek word for "bending"—is an unnatural curving of the spine that occurs in roughly 1 percent of the population. A healthy spine looks straight from the back, but in a person with scoliosis, the spine can look more like the letter "C" or "S" than an "I," explains Andrew Peretz, M.D., a surgeon with Somers Orthopaedic Surgery & Sports Medicine. The most common type of scoliosis, known as idiopathic adolescent scoliosis, or IAS, shows up in kids mostly between the ages of 10 and 14. About 1 percent of children have scoliosis, and a quarter of them will require medical attention.
Most cases of AIS are found through screenings at school or the pediatrician's office (about half of the states mandate screening in schools). Screening is critical, Dr. Peretz says, because AIS typically doesn't cause pain and may be present for many years before it's diagnosed. "Most often, the curvature won't get any worse," he says, "and 9 times out of 10, it won't require treatment." But the younger the child is when the scoliosis develops and the more severe the curvature is, the more likely it is that he or she will need a doctor's help.
"If a case of scoliosis does progress, the patient's appearance gets worse as the curve becomes more visible," Dr. Peretz says. "You'll often see asymmetrical shoulders or hips, and a distinctive bulging in the spine," he says. Most cases are treated with observation but some need bracing and rarely surgery.
"The goal of bracing is to prevent a curve from getting any worse," Dr. Pertetz says. "But if a child has a curve that gets worse in a brace, surgery may be necessary."
Early Detection to Prevent the Need for Surgery
In the past, surgery for scoliosis involved the insertion of screws and rods with bone graft to halt the increasing scoliosis and reduce the curve magnitude. Minimally invasive techniques are being utilized today and further developed for specific scoliosis curves. However, the goal of scoliosis treatment is early detection and observation in order to prevent the need for surgery.
Somers Orthopaedic Surgery & Sports Medicine Group,PLLC founded in 1988, is one of the most comprehensive and specialized practices in the region. http://www.somersortho.com
Dr. Andrew M. Peretz, M.D., F.A.A.O.S. is a board-certified orthopaedic surgeon and spine specialist.