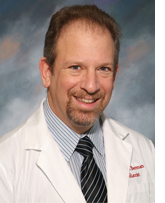 Middle-aged and older runners are more susceptible to issues with their Achilles tendons, as well as hamstring and calf muscles than younger runners.
Carmel, NY (PRWEB) May 22, 2013
Speeding up can slow the effects of aging and mortality. According to a recent study from Bispebjerg University Hospital in Denmark published in the American Journal of Epidemiology, April 2013, the risk of death was reduced by 44% for male joggers and 44% for female joggers, with an adjusted survival benefit of 6.2 years in men and 5.6 years in women. The results reinforced findings from an earlier Stanford University School of Medicine study published 2008 in the Archives of Internal Medicine that tracked 500 older runners for more than two decades. They found that elderly runners have fewer disabilities, a longer span of active life, and are half as likely as aging non-runners to die early deaths. Running has slowed cardiovascular deaths and had been associated with fewer early deaths from cancer, neurological disease, infections, and other complications. With myriad benefits, it's unsurprising that people aged fifty and up are the fastest growing demographic among marathon runners. The flip side of these benefits is an added risk of foot injury. "Middle-aged and older runners are more susceptible to issues with their Achilles tendons, as well as hamstring and calf muscles than younger runners," says podiatrist Alan Berman of Somers Orthopaedic Surgery & Sports Medicine Group in New York.
Senior runners and foot injury
Aging causes a decrease in flexibility because of changes in connective tissue and the onset of arthritis in some people. With diminished flexibility, joints bear greater stress during exercise, instead of spreading the pressure to surrounding tissues such as nearby muscles. Once injured, it takes about twice as long to heal after the age of 40.
Dr. Berman says senior runners should add extra warm-up and flexibility exercises to help prevent injury, as well as increase weight training to compensate for the decline in muscle mass that occurs in our twilight years. Harvard Medical School and Brigham and Women's Hospital scientists recently published a study in The New England Journal of Medicine, March 18, 2013, that compared the efficacy of surgery and physical therapy for meniscus tears. Their results indicated that for two thirds of patients with such knee injuries, simple muscle strengthening exercises alone would result in the tears healing spontaneously.
Tips for senior runners for minimizing foot injury
"If you have an old injury, you may want to wrap that area before jogging," says Dr. Berman. Jogging puts less stress on the joints than running, but proper form is critical. Ensure that you land on the balls of your feet -- the part under the toes and just before the arch -- rather than the heels or toes." This form helps decrease the chance of falling, and since our balance deteriorates as we get older, incorporating balance exercises to workouts is important.
According to the American College of Foot and Ankle Surgeons, approximately 14 percent of adult Americans — or about 31 million people — complain of heel pain. Our feet flatten and widen as we age, and we lose some of their cushioning. The muscle and tendon complex in the calf that include the Achilles tendon shrinks with aging and without regular stretching, it can cause pain in the bottom and back of the heel. The plantar fascia—a ligament extending from the heel bone to the toes—becomes tight when the foot flattens and as it stretches it begins to pull away from the heel. This stretching can catalyze the heel bone to produce a bone spur.
The Achilles tendon is also vulnerable to injury because of its limited blood supply; as the supply dissipates with age, the area is predisposed to chronic inflammation and possible rupture. The American Orthopaedic Foot and Ankle Society recommends medications, shoe inserts, and stretching for heel pain. In many cases, an insert accompanied by simple stretching exercises for the Achilles tendon and plantar fascia has alleviated the pain after two months. If these approaches are unsuccessful, prescription heel orthotics and physical therapy are often the next approach.
"Foot problems may increase with age, but don't assume that foot pain is merely part of the process," notes Dr. Berman. "The foot has been called 'the mirror of health.' Pain in that area may be the first indication of age-related conditions such as arthritis, circulatory disease, and diabetes."
Bio: Dr. Alan Berman is Board Certified by The American Board of Podiatric Surgery and The American Board of Podiatric Medicine. He is in practice with Somers Orthopaedic Surgery & Sports Medicine Group PLLC. http://www.somersortho.com