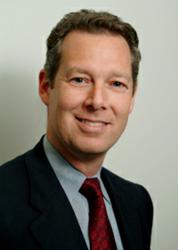 Contact with a ball, a bat or another player is responsible for the most serious softball injuries.
Carmel, NY (PRWEB) May 08, 2013
Does anything signify spring more than a youngster grabbing a bat, ball and mitt and heading for the baseball or softball diamond? Since Little League Softball was established in 1974, the sport has enjoyed growing popularity and today more than 360,000 girls between the ages of 5 and 18 play on 25,000 Little League teams worldwide. Many thousands more play on high school teams and at the collegiate level. And while injury rates for softball are lower than those for football, basketball and soccer, the National High School Sports-Related Injury Surveillance Study reports that high school softball programs result in more than 60,000 injuries each year of which 10% end the season for the player.
"We don't think of softball as a contact sport," says Dr. Jeffrey Yormak of Somers Orthopaedic Surgery & Sports Medicine Group, "but contact – with a ball, a bat or another player – is responsible for the most serious softball injuries. And the frequent repetitive motions required for pitching, batting and throwing put a great deal of stress on the shoulder, which is the most common site of overuse injuries. Fortunately, more emphasis is now being put on training, conditioning and safety equipment, all of which can help prevent injuries and reduce their severity when they occur."
Common Softball Related Injury
The most common acute softball injuries – those that happen in an instant on the field – are strained muscles, sprained ankles, twisted knees and contusions (bruises), the latter usually resulting from being hit by a ball. More serious acute injuries include fractures and tearing of the anterior cruciate ligament (ACL), a painful knee injury that is usually caused by fast, abrupt movements such as fielding a batted ball and pivoting to throw to a base. A torn ACL, which occurs 8 to 10 times more often in teenage girls than in boys, often requires surgery and 6 to 12 months of rehabilitation.
The most common overuse injuries are to the shoulder. Pitching, throwing and batting all put a great deal of strain on the shoulder and if the muscles and tendons are used repeatedly and not given time to recover, injuries such as a torn rotator cuff, tendinitis, bursitis and shoulder impingement and instability develop over time. "At one time, we thought the windmill motion used in softball pitching would cause fewer injuries to the shoulder than the overhead motion used in baseball," says Dr. Yormak, "but over the years the level of play has become more intense and more competitive and the injury rate for female softball pitchers is on the rise." Overuse injuries also affect the elbow, wrist, knee and back.
Tips for Reducing Softball Related Injury
Dr. Yormak identifies the factors that are most important in preventing softball injuries as conditioning, protective equipment and enforcing limits to avoid overuse and offers the following tips for reducing injuries.
Conditioning

Maintain physical fitness year round and begin active training two months before the season begins, focusing on flexibility, strength, balance, endurance and agility as well as learning proper softball techniques, especially throwing and hitting.
Warm up before every practice and game both to improve performance and reduce the risk of injury. Begin with light aerobic exercise for 5 to 10 minutes followed by a 5-minute recovery period. Include 10-15 minutes of dynamic stretching – stretching muscles while moving. Spend ten minutes throwing, starting with short light tosses and progressing to longer, harder throwing.
After each game or practice, do 10-15 minutes of static stretching, holding each stretch without bouncing for 20-30 seconds.
Equipment
Wearing a batting helmet with a face guard and also a mouth guard protects the head and face while batting, running the bases and waiting to bat. Shoes should be properly fitted, molded and cleated. Catchers must wear a catcher's helmet, chest protector and leg guards. The field should be equipped for safety, with padded walls and posts and breakaway bases to reduce the risk of sprains and fractures.
Limits
Overuse injuries are often preventable by not playing softball all year round and by training for and playing more than one sport to reduce repetitive stresses on the same muscles and ligaments. Pitchers should rotate positions and adhere to age-appropriate pitch counts and schedules. Players must be instructed not to play through pain and not to return to play after an injury until cleared by a health professional.
"Coaches and parents should create an atmosphere of enjoyable and healthy competition without overemphasizing winning," concludes Dr. Yormak. "Kids who feel the need to win at all costs are more likely to ignore the signs of injury and play in pain, increasing the risk of serious harm. With proper attention to conditioning, the right equipment and a healthy attitude, kids can play ball and enjoy a season free of injuries."
Somers Orthopaedic Surgery &Sports Medicine Group, founded in 1988, is one of the most comprehensive and specialized practices in the region. http://www.somersortho.com
Jeffrey Yormak, M.D., F.A.A.O.S. is board certified and specializes in Sports Medicine and Knee Replacement Surgery with Somers Orthopaedic Surgery & Sports Medicine Group.