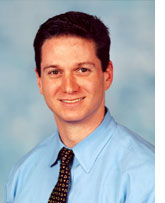 Preventive measures can reduce the risk of both overuse and acute injuries.
Carmel, NY (PRWEB) April 16, 2013
On any given day on the all-year-round pro tennis tour, dozens of hurting tennis professionals are sidelined, sometimes returning to match play in a few weeks, sometimes out with season-ending injuries. "And those are highly conditioned athletes, with rigorous training regimens," says Dr. Stuart Elkowitz of Somers Orthopaedic Surgery and Sports Medicine Group. "Amateurs who play regularly, and especially those who play seasonally, are at greater risk of injury." According to the American Academy of Orthopaedic Surgeons, there are more than 78,000 tennis injuries that require treatment every year.
Typical Tennis Injuries and Tips for Prevention
Tennis injuries are of two types: overuse injuries that develop over time and are caused by repetitive actions, such as hitting thousands of serves; and acute or traumatic injuries that happen in an instant and are caused by the running, stopping, lunging and turning that characterize play. The most common overuse injuries are inflammation of the tendons that connect the forearm muscles with the elbow joint (tennis elbow) and of the tendons in the shoulder and wrist. Overuse injuries also affect the knee and lower back. The most common acute injuries are to the ligaments (sprains), most commonly of the ankle, knee and wrist; and to the muscles (strains), generally of the calf, hamstring and back.
"Preventive measures can reduce the risk of both overuse and acute injuries," says Dr. Elkowitz. "The primary considerations are to conscientiously maintain general fitness, thoroughly warm up and cool down, execute maneuvers on the court with proper technique and use appropriate equipment."
Fitness
General conditioning and strength training should begin several months before the season starts. Strong muscles are less likely to tear and the muscles of the forearm and shoulder should get special attention. Because tennis is a one-sided activity, the muscles on one side of the body can become much stronger than those on the other side. Correcting the imbalance through training can help prevent injury.
Warm Up and Cool Down
Warming up before play or practice will help prevent injury and will also help improve performance. Muscles work best and are least prone to injury when warm. Warming up also increases blood flow and the delivery of oxygen to the muscles and increases the speed of nerve impulses, making you faster. A proper warm-up begins with light aerobic exercise – 5 to 10 minutes of jogging at an easy pace followed by a five-minute recovery period. Experts now recommend that a warm-up include dynamic stretching – stretching muscles while moving, which warms the body, raises the heart rate and most closely resembles the kind of movements that are required during play.
The goal of cooling down is to gradually lower the heart rate and to restore fatigued muscles by getting blood and oxygen to them. Cooling down should consist of a gentle jog followed by light static stretching – remaining stationary while holding the stretch for 20-30 seconds.
Technique
Proper technique will not only improve your game, it will help you stay healthy. The best way to dodge bad habits is to not develop them. Take lessons from a qualified instructor and have periodic refreshers or check-ups to ensure that you aren't slipping. For example, when serving or hitting an overhead, avoid overarching your back; instead, focus on bending your knees and raising your heels, so your upper body weight is evenly balanced.
Equipment
The right racket and shoes are important in preventing injury. Along with weight and grip size, the racket's stiffness is a key consideration, especially for younger players whose wrists, elbows and shoulders aren't developed enough to withstand the impact of the ball hitting a stiff racket. A more flexible racket will better absorb and disperse the shock of impact. Similarly, string tension should be increased only in small increments as players gain strength. Shoes must be specifically designed for tennis. They should support the heel, keep the ankle from rolling and reduce side-to-side sliding. For extra cushioning, consider wearing two pair of socks or special padded tennis socks. The type of court you play on will also affect the demands on your body. Softer surfaces such as clay and grass are the easiest on the body. Harder surfaces have less "give" and can lead to more injuries.
"Tennis is great fun and great exercise but it requires lots of sudden movements and changes of direction that put complex demands on the body," says Dr. Elkowitz. "Fortunately, we no longer simply treat those who get hurt. We put the emphasis on conditioning – for players of all ages – to improve their strength, flexibility and agility and on preventive measures that help them avoid getting hurt in the first place."
Bio: Stuart Elkowitz, M.D., F.A.A.O.S., C.A.Q.H.S., is Board Certified in Orthopaedic Surgery and received a Certificate of Added Qualification in Hand Surgery (C.A.Q.H.S.), which is the equivalent of Board Certification in Hand Surgery. Dr. Elkowitz is in practice with Somers Orthopaedic Surgery and Sports Medicine Group, founded in 1988, and one of the most comprehensive and specialized practices in the region. http://www.somersortho.com