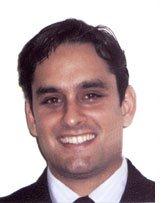 Overuse and poor form are often to blame, but athletes can take steps to prevent injury and continue their workouts without discomfort.
Carmel, NY, (PRWEB) April 05, 2013
With the coming of spring, millions of young people look forward to getting back to the sprints, hurdles, long-distance running and other events that comprise track and field, one of the fastest growing sports among children and teenagers. As an individual non-contact sport, track is generally considered to have limited risk of injury, but as many as 70-80% of participants are injured in the course of each season.
"The type of event influences the most prevalent injuries," says Dr. Scott Levin, sports medicine specialist with Somers Orthopaedic Surgery and Sports Medicine Group. "For example, hurdlers often injure the upper extremities as a result of tripping and falling over the hurdles and attempting to break the fall with the hands. Some studies have shown that sprinters tend to sustain pelvic injuries, probably because the hip flexor muscles that drive forward motion are subject to the sudden bursts of speed that characterize sprinting. And events such as discus throwing can cause injuries to the shoulder and hip."
In general, however, running predominates in most school track and field programs and the most common injuries are to knees, lowers legs and feet. These include runner's knee (patellofemoral pain syndrome), which is essentially irritation of the cartilage of the kneecap and causes tenderness around the front of the knee; iliotibial band syndrome, or irritation of the iliotibial band, which runs along the outside of the thigh and causes pain on the outside of the knee; shin splints (medial tibial stress syndrome), caused by inflammation of the muscles and tendons that cover the shinbone; Achilles tendinitis, which is inflammation of the Achilles tendon between the heel and lower leg; and heel pain caused by plantar fasciitis, inflammation of tissue on the bottom of the foot.
"In addition to injuries associated with specific events, track and field participants suffer from a wide variety of annoyances such as ankle sprains, pulled muscles, blisters and side stitches," says Dr. Levin. "All these conditions can be painful and worrisome but they are also avoidable. Overuse and poor form are often to blame, but athletes can take steps to prevent injury and continue their workouts without discomfort."
Dr. Levin offers the following tips for avoiding injury:

Pre-season conditioning: Don't wait for the season to start to get in shape. Maintain good cardiovascular endurance throughout the year and begin strength and general conditioning several months before the season starts, emphasizing aerobic and muscular fitness to build flexibility, strength, endurance and agility.
Warm up: Cold muscles are most prone to injury. Begin warming up with light aerobic exercise – 5 to 10 minutes of jogging or jumping jacks at an easy pace – to gradually raise your heart rate and increase blood flow to the muscles. Experts now recommend that a warm up include dynamic stretching – stretching muscles while moving, which has been shown to improve power and flexibility. The more familiar static stretching – remaining stationary while holding the stretch for 20-30 seconds – is recommended for after meets and practices.
Cross train: Focusing on just one method of exercise can throw the body out of balance. Running tends to develop the muscles in the back of the thighs (hamstrings) more than those in the front (the quadriceps), and the imbalance is sometimes enough to allow the kneecap to pull and twist to the side and contribute to the development of runner's knee. Adding exercises like squats and lunges that strengthen both the front and the backs of thighs as well as the muscles of the hips and buttocks can help prevent injury. And don't neglect strength training. Lifting weights helps bones, ligaments, tendons, and muscles endure the pounding they will take.
Wear the right shoes: There is no single best shoe for track and field sports. Different events may require different shoes and the size and shape of each athlete's foot, body weight, stride pattern, and running surface are also factors in shoe selection. Keep in mind too that worn shoes can cause injuries. Most runners should replace their shoes between 350 and 550 miles, which may be before they show wear. Even without obvious signs of wear, the shoe will gradually lose its shock absorption capacity and may also start to lose some of its stability.
Dr. Levin has one more bit of advice as youngsters head for the track. "Many of the injuries sustained by track and field athletes appear minor but they may become serious over time if not properly treated. Cut back on your training at the first sign of pain. The sooner you reduce your workload, the sooner healing can start. If the pain persists, see a doctor. And when the pain is gone, rebuild your activity level gradually. Treat your body well and it will see you pain free through many seasons."
Somers Orthopaedic Surgery and Sports Medicine Group, founded in 1988, is one of the most comprehensive and specialized practices in the region. http://www.somersortho.com
Scott M. Levin, M.D., F.A.A.O.S is a board certified orthopaedic surgeon and sports medicine specialist.