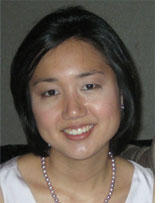 Exercise in the water adds buoyancy and protects inflamed joints.
Somers, NY (PRWEB) February 13, 2013
Arthritis is the nation's most common disability, affecting 50 million adults in America. Between 2007–2009 50% of adults 65 years or older reported an arthritis diagnosis. For seniors who suffer from arthritis, new research recommends the benefit of water aerobics to ease their pain. According to Dr. Jean Park of Somers Orthopaedic Surgery & Sports Medicine Group in New York, "for seniors who feel stymied by arthritis pain, all too often the prospect of increasing movement is the last thing they want to do because they fear injuring themselves further. But exercise in the water adds buoyancy and protects inflamed joints, and it can be fun."
The Disease
Arthritis is an inflammation of a joint, usually accompanied by pain, swelling, and stiffness, and it may occur as a result of infection, trauma or degenerative change. Investigators at the University of Minnesota reviewed 193 studies published between 1970 and 2012. They looked at pain functioning and disability of those suffering from arthritis pain. Their research was published in the Nov. 6 2012 issue of the Annals of Internal Medicine.
"One of the more interesting findings of this study," says Dr. Park "is that perseverance counts. For seniors who begin a recommended exercise, such as water aerobics, sticking to it is associated with better outcomes." The results from the study indicate that water exercise patients report less pain, improved joint function, increased muscle strength and better perceived quality of life and well being.
Dr. Park cautions however that complying with an exercise does not mean exercising intensely. "In fact, moderate exercise is just fine. The Minnesota study did not find intense exercise to be associated with better outcomes." The US Agency for Healthcare Research and Quality funded the research.
Recent Arthritis Foundation Report Also Encourages Benefits of Water Exercise
The findings of the University of Minnesota study echo the call months earlier by the Arthritis Foundation for more physical activity for those with arthritis. The foundation's report, issued May 2012, called educating those who suffer from arthritis about the benefits of exercise as an "urgent" task.
Dr. Park agrees. "So many people are affected by the disease and that number is expected to rise as the population of older Americans continues to rise."
Dr. Park explains that while the University of Minnesota study found water aerobics as one of three forms of exercise helping those with arthritis, the study was at odds with benefits of other methods of pain management such as tai chi and massage. Dr. Park recommends the following to seniors with arthritis:
Checklist for Seniors Starting a Water Aerobics Regimen
-Check in with a physician before beginning a water aerobics routine. Those with arthritis often fear creating more pain or injury to their body. Clearance for physical activity is good common sense and a smart practice for those with arthritis.
-If taking a class, find a certified instructor. There are several associations that certify instructors including the Aquatic Exercise Association and the Arthritis Foundation.
-Begin exercise in moderation to avoid injury.
-To find an aquatics class in your area, contact your local Arthritis Foundation office by calling 1-800-283-7800.
-Individuals may also exercise safely on their own. The Arthritis Foundation has a 45 minute water exercise DVD.
-Water exercise may also be conducted in a bath tub at home focusing on the small muscle groups rather than the large muscle groups that require a pool or spa.
-Seniors who use the support of wheelchair or walker may still enjoy benefits of water exercise with help of flotation belts.
Somers Orthopaedic Surgery & Sports Medicine Group,PLLC founded in 1988, is one of the most comprehensive and specialized practices in the region. http://www.somersortho.com
Dr. Jean Park is a rheumatologist at Somers Orthopaedic Surgery & Sports Medicine. She is board certified in Internal Medicine and Rheumatology and is a member of the American College of Physicians and the American College of Rheumatology.