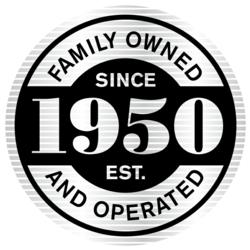 Their passion in supporting the local community and support of our official tournament charity Somerset Medical Center makes this partnership a great fit for us.
Somerville, NJ (PRWEB) May 11, 2012
- Somerville Aluminum Home Remodeling, central NJ's largest home remodeling company, is proud to sponsor the Sybase Match Play Championship, official LPGA Tour event featuring 64 of the top female golfers in the world. The four-day, match play competition has a prize purse of over $1.5 million dollars with $375,000.00 being awarded to the champion.
In honor of this sponsorship, Somerville Aluminum will be offering an exclusive savings offer to event attendees. "SAVE 18% for 18 HOLES" will provide an 18% discount to homeowners on qualifying remodeling projects simply by mentioning the code: MatchPlay. This discount is not available for adjustments on prior sales and cannot be combined with any other discounts or offers. Fans wanting to attend Sybase Match Play Championship can do so for free by texting LPGA to 792273 ("Sybase") to receive two free daily tickets. For more ticket information, visit http://www.sybasematchplaychampionship.com.
Event attendees will see Somerville Aluminum featured on 6 LED scoreboards positioned around the course, as well as on other displays throughout the grounds. LPGA players participating in Sybase Match Play Championships will also be visiting the Somerset Medical Center, with a portion of proceeds raised from the event donated to the medical center. Somerville Aluminum is also a sponsor partner to the Somerset Medical Center Foundation.
"We are proud to partner with such a forward thinking and growing company like Somerville Aluminum," said Tournament Director Harry Hardy. "Their passion in supporting the local community and support of our official tournament charity Somerset Medical Center makes this partnership a great fit for us."
"We are excited to be part of this important event for golfers and golf fans. Sybase Match Play Championship is an outstanding event, sharing similar beliefs as Somerville Aluminum in providing a platform and means to support charitable organizations on a local level," said Gary Shiman, co-owner of Somerville Aluminum.
"We look forward to an event filled with great competition, fun for the fans and a good amount of money being raised for the Somerset Medical Center."
The Sybase Match Play Championship will be televised on the Golf Channel. You may check television schedule by visiting: http://www.sybasematchplaychampionship.com/info/
Go with the Pro: For over 60 years, Somerville Aluminum has been a fixture on Main Street in downtown Somerville, NJ. With customer satisfaction as their focus, Somerville Aluminum is the area's largest full service home remodeling company having built a reputation for reliability, expertise and trust with their core family values lacing through three generations of service to Central Jersey homeowners. The certified staff and design team practices and promotes a "green" home and way of life, are lead certified, and partners only with vendors providing the same exceptional quality and service their customers have come to expect. Recently named "Best of the Best in Central Jersey", Brothers-in-law Gary Shiman and David Gropper approach each day and each job with their customers as their number one priority and strive to assure them that their home is in good hands. To learn more about the Somerville Aluminum Home Remodeling and Design Team, please visit http://www.somervillealuminum.com or call 908-725-8401.
You may also follow them on Facebook at http://www.facebook.com/gowiththepro
Contact:
Jodi Mayo Alessandri
jodi(at)mgmedia(dot)com
MG Media, LLC
856 US Hwy 206, Suite B11
Hillsborough, NJ 08844
908-874-9200 x111