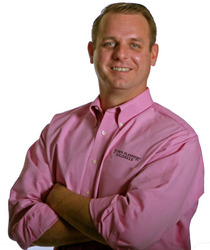 It is especially rewarding to work with Emory Johns Creek since social media is still very new to the healthcare industry
Atlanta, GA (PRWEB) March 1, 2009
With the help of SONARconnects, Emory Johns Creek Hospital received the Award of Distinction at the 12th Annual Healthcare Internet Conference in Orlando. The hospital's site was chosen from 1,100 entries for its Best Web 2.0/Rich Media Internet site for hospitals under 200 beds. Emory Johns Creek Hospital can be found on the web at http://www.emoryjohnscreek.com.
SONARconnects worked with the hospital to create and launch its health video library, as the inaugural element of its social media strategy. "It is especially rewarding to work with Emory Johns Creek since social media is still very new to the healthcare industry," said Scott Dunn, Managing Director of SONARconnects. "We specialize in developing strategies that measure the connection between businesses and their potential customers, and this almost always includes social media applications," added Dunn.
"We were skeptical about social media applications in what has been a very traditional industry," said Johnel Reid, Director of Marketing for Emory Johns Creek Hospital. "But we have been amazed at the response for our doctors and the community," she added.
SONARconnects (http://www.sonarconnects.com) is a team of marketing and advertising professionals from a wide variety of industries. Founded on the principle that businesses succeed based on relationships, SONARconnects formulates business building campaigns for strategic planning, research, public relations, graphic design, media planning and advertising.
"The recession will end, and the strong will survive and prosper. We founded SONARconnects because we believe that small businesses and entrepreneurs are the keys to the country's future. We are a small business--with big company experience," said George Lemmond Director of SONARconnects.
Company Definition: Advertising/Marketing Agency
# # #