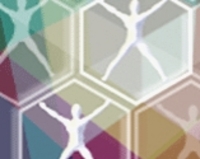 Jaffrey, NH (PRWEB) July 7, 2009
As the economy slowly emerges from recession, business organizations with effective talent-management mechanisms will have a definite strategic advantage. They will be the companies with quicker turnarounds and dramatically improved near- and long-term business results.
According to The Levinson Institute, the most successful companies:

Address talent issues proactively--rather than reactively--and accountably;
Ensure alignment between long-term strategic planning, year-to-year organizational planning, and ongoing talent planning; and
Have the right talent capable of doing the right tasks at the right time--all the time!
To ensure that organizations can realize these ambitious goals, The Levinson Institute, Inc., has developed SONARIO®. This revolutionary, integrated software system provides executives and managers with real-time, graphical, and intuitive tools to more effectively design their organizations and manage and develop their talent. SONARIO® brings "leadership leverage" to every manager's desktop.
SONARIO® is unprecedented. It is based on over 50 years of scientific research about the nature of work, accountability, role complexity, and human potential. In fact, the U.S. Army Research Institute has validated the Strategic Organization methodology that SONARIO® employs for assessing employees' current potential and future potential. SONARIO® ensures accurate, internally consistent appraisal of employee potential (current and future), as well as employee demonstrated effectiveness. SONARIO® then guides managers through a systematic capability-gap analysis in order to give employees accurate and constructive feedback and create compelling role and career-development plans. Of equal importance, the SONARIO® methodology for assisting managers in assessing both innate potential and demonstrated effectiveness significantly reduces the emergence of personal bias and discrimination.
Commenting on SONARIO®, Dr. Gerry Kraines, president and CEO of The Levinson Institute and faculty member at Harvard Medical School, said, "What sets SONARIO® apart is that it is a comprehensive, integrated system based on management science. That's because strategic talent management and succession planning require much more than filling in boxes on an organizational chart. If it is done right--done scientifically--succession planning creates a pool of talent that can fully leverage an organization's potential; engage, align, and develop its employees; and significantly increase shareholder value and customer value.
"With SONARIO®, managers can design and develop their company's talent pipeline that will ensure every leadership position is effectively filled, now and into the future. With SONARIO®, managers continuously develop their pools of talent--especially their high-potential managers--in the most efficient and accurate manner. Whenever any employee--a first-line supervisor or the CEO--leaves the company, you can be confident of having a half-dozen qualified candidates to fill the void!"
Over the past 20 years, The Levinson Institute has developed and refined a unique and powerful set of management-consulting services, including its innovative SONARIO® Strategic Organization software system. Levinson has helped scores of business organizations and federal government agencies around the world to improve their productivity, profitability, and ability to fully and accountably deliver on strategy. The Levinson Institute, widely acclaimed for leadership development for over four decades, is now one of the foremost global authorities in developing world-class leadership systems.
For a live demonstration of SONARIO®, contact David Jackson at (617) 947-8394, (800) 290-5735. And be sure to check out the Levinson Institute website on-leadership.com for a white paper on SONARIO® and succession planning.
###