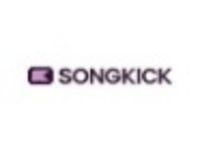 We were excited by the market opportunity as well as the passionate team behind Songkick. They are true music lovers who want to make live music more accessible and enjoyable for people all over the world.
LONDON (PRWEB) March 18, 2008
"Just about everyone enjoys music, yet so many people don't go to concerts regularly because it's tedious to keep up with local show listings, tour dates and where to buy tickets," says Ian Hogarth, Songkick CEO and co-founder. "Songkick wants to change the way people think about their Friday nights by making it as easy to find a good show as it is to find a good movie."
Founded by three young entrepreneurs that love music but found a surprising lack of online tools for discovering live shows, Songkick aims to become the default destination for music enthusiasts interested in discovering and attending live shows.
"As passionate as people are about music, there is a huge hole in the tech market for discovering live music," comments Carla Thompson, senior analyst at Guidewire Group. "Songkick is the only site I've seen that attempts to appeal to the mass consumer and--through several innovative tools--creates more music lovers out of their audience. They have added a unique semantic layer to the discovery of live music."
Initially funded in 2007 by a seed round from technology accelerator Y Combinator, Songkick today also announced it has received investment from a select group of angels in the US and UK, co-lead by Saul Klein, founding partner at The Accelerator Group (TAG) and Jeff Clavier, founder and managing partner of Softech VC, with participation from Dan Porter (SVP Virgin, co-founder of Ticketweb), Peter Read (Music Nation), Betaworks (Andrew Weissman and John Borthwick), and other undisclosed investors.
"Live music is the fastest growing segment of an industry facing massive shifts in consumer behavior. Concerts are loved by fans, critical for artists to build a loyal base, and increasingly interesting as a revenue stream for labels," said Saul Klein founding partner at TAG and partner at Index Ventures. "We were excited by the market opportunity as well as the passionate team behind Songkick. They are true music lovers who want to make live music more accessible and enjoyable for people all over the world."
The Time for Live Music is Now
Songkick arrives at a critical time as the music industry shifts toward the live music market as sales of recorded music fall and labels battle over digital rights management. According to Forbes, in 2007, nearly 75 percent of top musicians' income came from touring alone. Additionally, concert industry trade publication Pollstar reported the US concert ticket market alone was estimated at $3.9 billion in 2007, an eight percent growth in North American primary concert ticket sales, with the majority of growth coming from the bottom -- the millions of smaller, often unrecorded bands that make up what Hogarth refers to as "the long tail of live music."
Songkick Features
Designed by music enthusiasts, Songkick was created to make finding good gigs easier. The site includes a variety of features including:
-- Concert recommendations - Based on the songs you have in your music library, your location and the bands you've asked Songkick to track, Songkick is able to recommend shows in your area, including gigs that you might not know about but would probably enjoy. Suddenly your Friday nights don't seem so empty anymore.
-- Tour tracking - Never miss another performance! Songkick informs users by email whenever their favorite bands come to town. A downloadable plug-in will scan the user's music library and add all artists to the tour tracker instantly.
-- One click tickets - Songkick has direct links to ticket inventory from 16 vendors across the US and UK, making price comparisons and purchases a click away.
-- Battle of the bands - A line graph comparison of a band's relative popularity based on MySpace data points (page views, song plays, friends added), Amazon sales, and blog buzz.
-- BandSense - Blog about music? Make money from the bands you promote. Using a single line of Javascript and semantic web technology, Songkick's machine learning algorithms identify when any band on tour is mentioned in a blog. Songkick's technology inserts links to relevant tour information for these bands and keeps track of ticket vendor referrals.
-- Songkick Widgets - Love to share your taste in music? Tell everyone what tour you're patiently waiting for with a widget that gives instant access to tour information for bands you're tracking.
About Songkick.com
Songkick.com is a website focused on providing the single best concert resource online, meeting fans' live music needs. By using Songkick.com, music fans stay informed of all their favorite artists' tours and get live music recommendations for their area. For more information please visit http://www.songkick.com.
About The Accelerator Group
The Accelerator Group (TAG) works with entrepreneurs and world-class venture firms to create and build fast-growing Internet services and e-commerce businesses. It has a portfolio of over twenty companies including Agent Provocateur, LoveFilm, Star Doll, Moo, Digivate and GlassesDirect.
About SoftTech VC
SoftTech VC is an early stage venture capital firm that most recently formed a $12M seed stage fund, SoftTech VC II. Jeff Clavier, one of the most active Web 2.0 angel investors, announced the fund and its four initial investments at the TechCrunch40 conference in September 2007. SoftTech VC II is backed by a mix of institutional and private investors.