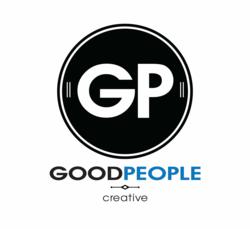 "I'm glad we're able, in any capacity, to help enable children to say 'Mama' or 'Dada' for the first time."
Nashville, TN (PRWEB) April 30, 2013
Good People Creative recently made a 3-year commitment to the local non-profit Songs for Sound. According to founder and owner Cole Evans, Good People Creative will be handling all of the group's Facebook, Twitter, Pinterest, YouTube, and social media activity, as well as supporting their mainstream media buying efforts. Evans expects this donation in kind services to exceed $50,000.
A Nashville-based charity, Songs for Sound came from a real-life miracle for its founder, Jaime Vernon. Jaime's daughter, Alexis "Lexi" Vernon, at 19 months old, received cochlear implants and was able to hear sound after being born profoundly deaf. The moment sound and song met for Jaime was also profound. Jaime says,
Lexi was 19 months old, she'd been implanted only a month, and I was in another room picking up. We'd been teaching her 'mumumum' and 'dadadada' and I heard it for the first time. It was just she and I...the windows were open, and I heard 'mumum,' and I'll never forget it.
To share their story, they posted a YouTube video that shows Lexi hearing her mother's voice for the first time.
Songs for Sound defines its global mission as improving the quality of life for deaf children by informing the deaf community about cochlear implants and providing rehabilitation resources that include speech therapy and audiology services. "
"The core of what we love to do," says Jaime Vernon, "is to take this really, really niche group of songwriters, the ones with number one hits to their credit and great vocal ability, that really are genuine performers, as well as songwriters, and we take them to other cities and we package them as Nashville, and we raise funds for cochlear implant programs across the country."
Says Cole Evans, "We are very excited to partner with Songs for Sound and help bring awareness to Cochlear Implants." As a business-owner and a father, he continues, "I'm glad we're able, in any capacity, to help enable children to say 'Mama' or 'Dada' for the first time."
Contact:
Cole Evans
Owner
Good People Creative
7619 Highway 70 South #218246
Nashville, TN 37221
615.775.4227
cole(at)goodpeoplecreative(dot)com