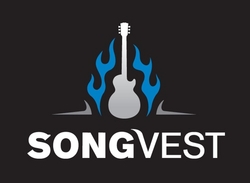 Only people who register at SongVest can preview the Michael Jackson video after Dec 4th
Raleigh, NC (PRWEB) November 30, 2010
SongVest, the company that reinvented the music memorabilia business by offering the ultimate fan collectable - the songs themselves - has announced the addition of items from Paul McCartney, John Lennon, Jimi Hendrix, Jim Morrison and Metallica and the preview date of Dec 4th for the Michael Jackson back stage video from the Triumph Tour.
To see the preview of the Michael Jackson video you must register at http://www.songvest.com. All registered users will be sent a link on Dec 4th to view a sneak peak of the video.
Additional items that were added to this auction are:
1. Dimebag Darrell Autographed Guitar Pantera
2. Metallica Original Demo Tape
3. Jimi Hendrix High School Yearbook
4. Jim Morrison Signed Canceled Check
5. Paul McCartney Autographed Hofner Beatles Bass
6. The Beatles Apple Records Label Proof Sheet
7. John Lennon Stage used Conga Drum
8. Slash Autographed Guitar
8. Michael Jackson Autographed Guitar
All additional items are provided and authenticated by Rock-n-Roll Heaven located in Clearwater Florida. If you have any questions about these items, please visit their website at http://www.rocknrollheaven.biz or call 1-727-286-6242.
The auction will end at 3:00 p.m. EST on Saturday, December 18, 2010. Fans can register now at http://www.songvest.com.
About SongVest
Since 2007, SongVest has offered music fans, collectors, and investors the unique opportunity to share the royalties with the writers of their favorite music. Past auctions have included the rights to songs recorded by Aerosmith, Bon Jovi, Carrie Underwood, Ringo Starr, Ozzy Osbourne, and The Monkees.
# # #