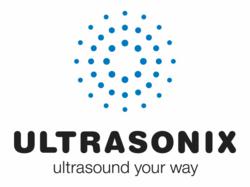 "We've developed SonixCAM to make it easy for our customers to document ultrasound procedures for credentialing, training and for archiving"
- Laurent Pelissier, CEO, Ultrasonix Medical Corporation
Richmond, BC, Canada (PRWEB) April 15, 2011
Ultrasonix Medical Corporation, a leading developer and manufacturer of premium quality diagnostic ultrasound imaging systems, has introduced an accessory for its Sonix Ultrasound series that integrates an HD camera and captures both the ultrasound images and video feed in one synchronized file. SonixCam will be demonstrated at the American Institute of Ultrasound in Medicine (AIUM 2011) Convention in New York, NY, April 14-17, 2011.
"We've developed SonixCAM to make it easy for our customers to document ultrasound procedures for credentialing, training and for archiving," said Laurent Pelissier, CEO of Ultrasonix. "SonixCAM is ideal for people who want to record high-quality training videos without expensive production equipment – it also enables telemedicine by streaming live video to colleagues anywhere in the world over the Internet."
SonixCAM records videos in MPEG-1 movie format, a popular format for video sharing sites like YouTube, Facebook and Vimeo. It's also an easy file to email.
SonixCAM eliminates the need for post production editing to distinguish videos. Customizable title scans can be added before and after each video using SonixCAM software.
About Ultrasonix: Ultrasonix (http://www.ultrasonix.com) develops and manufactures diagnostic ultrasound imaging systems with customizable touch screens to simplify workflows. The company's systems are built on an open software platform that enables remote service and easy updates to keep current with advancements in imaging technology. Founded in 2000, Ultrasonix is a privately-held company headquartered in Richmond, British Columbia, Canada.
###