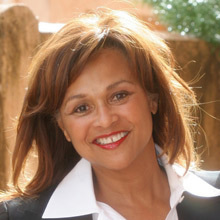 The Sonoma County Harvest Fair is the perfect occasion for homebuyers to come visit us and experience for themselves the wine, food, and culture of the region
Sonoma, CA (PRWEB) September 23, 2010
Thousands of wine enthusiasts will once again flock to Sonoma County, California this October for the Sonoma County Harvest Fair. This annual celebration, considered as the best wine tasting event in the region, will be held on October 1-3 at the Sonoma County Fairgrounds in Santa Rosa.
"Aside from wine tasting, the Sonoma County Harvest Fair also features plenty of events and activities, such as cooking demonstrations, wine sales, the World Championship Grape Stomp, petting zoo, art exhibitions, live jazz music, and more," says Paula Parks, a longtime resident and Realtor® for Sotheby's International Realty. More than 150 wineries will enter over a thousand types of wines that will compete for top honors in the wine competition, to be judged by the industry's best wine connoisseurs.
The Harvest Fair is just one of the many food and wine events held in Sonoma County, long renowned as California's Wine Country. With an area comprising almost 1,800 square miles of open spaces and spectacular scenery, plus a rich cultural scene and diverse selection of residential options, Sonoma County provides an ideal setting that makes Sonoma County homes for sale highly attractive to homebuyers looking for the good life.
"The Sonoma County Harvest Fair is the perfect occasion for homebuyers to come visit us and experience for themselves the wine, food, and culture of the region," says Parks. "The Harvest Fair showcases the community spirit of our residents and is a great introduction to the lifestyle in the region."
A fine wine connoisseur herself, Parks has been a resident of Sonoma County for over 20 years, giving her a broad and in-depth knowledge of the Wine Country, its different real estate markets, and the lifestyle options that it offers. If you would like more information on Sonoma County homes for sale and other choice properties available in Sonoma's Wine Country, get in touch with Parks or visit her website at PaulaParks.com.
###