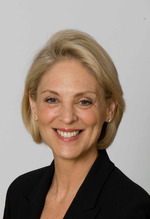 With its wonderful climate all year 'round, scenic natural beauty, plenty of great wine and food, and close proximity to San Francisco, Wine Country has become one of the most popular places to purchase a second or vacation home in Northern California
Sonoma, CA (PRWEB) July 05, 2011
Sonoma-based Realtor Kirsten Lindquist has recently launched her interactive website, SonomaIsHome.com. The new site is primarily intended to be a one-stop resource for homebuyers looking for available Wine Country homes and land for sale whether they want Sonoma Valley real estate or greater Sonoma County real estate.
"With its wonderful climate all year 'round, scenic natural beauty, plenty of great wine and food, and close proximity to San Francisco, Wine Country has become one of the most popular places to purchase a second or vacation home in Northern California," says Lindquist. "So it's no surprise that more people are attracted to the region every year, thinking of buying a Sonoma vacation home, retirement home, or investing in other properties here."
Visitors to SonomaIsHome.com will find it easy to navigate the site and find the properties they want. The site has featured listings of Lindquist's current and exclusive property offerings, from Sonoma Eastside homes for sale to Kenwood, California real estate. More precise searches are possible by using the extensive MLS search tool provided that can let homebuyers narrow down their specific choices by property type, location, price range, or other details.
SonomaIsHome.com also has various guides and articles for buyers and sellers, including step-by-step roadmaps that will be of great use to those who are buying or selling a Sonoma vacation home. Rounding up the site's features are links to community profiles and local attractions, plus constantly updated real estate news.
A 4th generation Sonoma land owner and Sonoma real estate expert with an ePro designation, Kirsten Lindquist was also a broadcast news journalist for nearly two decades who covered and anchored major stories for CNN and network affiliates in the Washington, DC, LA, and Minneapolis areas. Now in the real estate business for more than 10 years, she has been recruited by three brokers due to her exceptional sales history and professional standards of practice. "Whether it's Glen Ellen CA homes or other Sonoma Valley real estate they're looking for, I'll be more than happy to share my insider knowledge, personal experiences, and expertise to show prospective residents why Wine Country living is something to be desired," she says.
For more information, visit SonomaIsHome.com or get in touch directly with Kirsten Lindquist today.
###