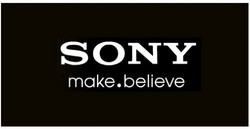 anything we can imagine, we can make real.
Singapore (Vocus) May 3, 2010
Sony Electronics Asia Pacific announces the launch of the Asia Pacific make.believe (read make-dot-believe) microsite ("http://www.sony-asia.com/makedotbelieve"), a region-wide online platform to share the essence of the make.believe brand message. In conjunction with the microsite launch, Sony is now inviting individuals to make their dreams real with Sony by creating a short video, with the most unique and creative entries winning an exciting range of Sony products.
make.believe is Sony's Group-wide brand message that unites the communication efforts across all initiatives from electronics, games, music, movies, mobile phones and network services. make.believe symbolizes the spirit of Sony – the power of creativity and the ability to turn ideas into reality. The dot is a connector that links "make" and "believe" and is the point where imagination and reality collides. This also represents the role of Sony as a mover in the technological arena as a brand that is able to transfuse imagination into reality.
With this new Group-wide message, Sony hopes to inspire and engage consumers on a new level, by encouraging individuals to dare to imagine and bring their dreams to life. The new regional make.believe microsite is now live and will house all make.believe related information and contests. Kick-starting the first of several make.believe activities is the My Dot Moment video contest.
My Dot Moment: Share your dreams with Sony and stand to win Sony products!
With the My Dot Moment contest, members of the public are invited to create a 30 to 60 second short video to creatively showcase how they have personally turned their imagination into reality and breathed life into their dreams, exemplifying Sony's belief that "anything we can imagine, we can make real." Winners of the video contest will stand to prizes by Sony including a BRAVIA LCD TV, a VAIO notebook and a HD Handycam among others. Additionally, users can vote for their favourite My Dot Moment video entries, and the video with the most votes will win a new Cyber-shot digital camera.
The contest is now open to all individuals residing in Asia Pacific countries and will run till 30 April 2010. In addition, early bird entries stand to win one of five PlayStation 3 Slim 120GB consoles by Sony. Interested individuals should log on to "http://www.sony-asia.com/makedotbelieve" to download the accompanying start and end frames for entries and for further information.
###