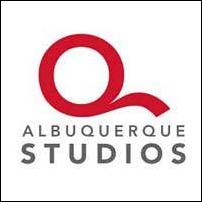 Sony Imageworks has been working with the University of New Mexico to enhance the curriculum at the university's film school, which could make The UNM Film School one of the finest programs in the country
Albuquerque, N.M. (Vocus) May 20, 2007
Albuquerque Studios, the newly opened $74 million state-of-the-art motion picture and television production facility, has announced a deal with Sony Pictures Imageworks that will bring the Academy Award®-winning digital production studio to New Mexico.
"We're building Sony Pictures Imageworks a 100,000-square-foot building," said Nick Smerigan, Albuquerque Studios' chief operating officer. "They're going to move a division of their animation department to New Mexico and will continue to do their digital animation and live action features out here."
The decision by one of Hollywood's major studios to establish a new facility in Albuquerque is the latest indication of New Mexico's rapidly expanding film industry.
"Sony's move to Albuquerque validates our investment in New Mexico as a major motion picture and post production center," says Hal Katersky, CEO of Pacifica Ventures and Albuquerque Studios. "We have built Albuquerque Studios in record time and are very proud that Sony Imageworks has selected us as one of their expansion sites. The city of Albuquerque and the state of New Mexico have worked hard with us to make Albuquerque Studios a reality."
The relationship with Imageworks is just one element of the vision Smerigan has for the studio. "What we're creating here is the infrastructure of an industry. We're bringing every aspect of production to the lot." Albuquerque Studios has recently announced agreements with a number of other companies, including Axium Payroll Services, Clairmont Camera, NES Equipment Rentals, Quixote Expendables, Starwaggons, Studio Concierge (operated by Southwest Suites) and New Mexico Lighting & Grip, a subsidiary of NBC Universal, to provide clients with the very best facilities.
"We are attempting to create the center of the universe for production in New Mexico," Smerigan says. If the 28-acre site at Mesa Del Sol, a short distance from Albuquerque International Sunport, is the center of the universe, then, he adds, "Imageworks is certainly the sun."
The new base in New Mexico provides Sony Pictures Imageworks with great opportunities, according to Don Levy, Sony's senior vice president of marketing and communications. "It offers a combination of quality of life plus economic advantages that will help us as a company to manage both our cost and expand our capacity," he said. One of those advantages is New Mexico's 25 percent tax rebate on production costs for film and TV. The tax incentive's impact on the industry in the state was a key factor in Imageworks' decision according to Levy. "We have the potential to grow our business and industry in the region and it seems that there's an increasing amount of physical production there as well."
Katersky is also quick to recognize the significance of New Mexico's efforts to encourage film production in the state. "Gov. Richardson and Lt. Gov. Denish have had the vision to build an incentive program in this state that is the best in the United States and Mayor Chavez and his team have worked tirelessly to make the city of Albuquerque a major center for filming motion pictures."
Construction of the building to Sony Pictures Imageworks (whose credits include Polar Express and and the Spider-Man franchise, as well as such current projects as Beowulf, Surf's Up! and Cloudy With A Chance Of Meatballs) is expected to start soon. Once completed, it will house the most technologically advanced infrastructure and equipment the industry has to offer, Smerigan says.
Designed by Albuquerque-based architects Dekker/Perich/Sabatini, the new building provides Imageworks with an enticing prospect, says Levy. "The opportunity to build something from the ground up and to do so in an environmentally mindful way is a very appealing proposition. The determination to put New Mexico at the technological vanguard of the industry is another factor in Imageworks' decision. "There is a desire in the region to establish what they are calling a 'digital gulch,'" says Levy. "We have the opportunity to not only participate in that but potentially influence it as well."
Imageworks plans to send representatives to help oversee construction of their facility. Once the building is completed, an estimated 300 employees will move to Albuquerque. "They'll do entire shows here," says Smerigan.
Since their decision to establish a base in New Mexico, Sony Pictures Imageworks has shown their willingness to involve themselves in the community. "Sony Imageworks has been working with the University of New Mexico to enhance the curriculum at the university's film school, which could make The UNM Film School one of the finest programs in the country," Smerigan says.
Imageworks has long recognized the importance of nurturing young talent, creating the Imageworks Professional Academic Excellence program. "University of New Mexico is a new member of the IPAX program," Levy said. "Part of the impetus behind that is to grow and expand on our relationship with a local academic institution with an eye to develop the next generation of digital artists."
The state's tax incentives have had their desired effect. Since 2003, the film and television industry has generated more than $650 million in production revenues. "New Mexico is looking at this as an industry and not a flash in the pan," says Smerigan. With the construction of Albuquerque Studios and now the arrival of Sony Pictures Imageworks, it is clear the film industry has found a new home.
###