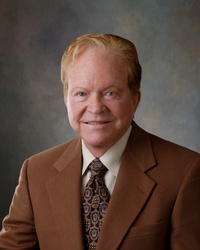 My family is my greatest treasure, and my greatest achievement and contribution in this life
SALT LAKE CITY (PRWEB) January 20, 2008
Mr. Sorenson was born in Rexburg, Idaho in 1921 to Joseph LeVoy and Emma Blaser Sorenson, and grew up in central California during the height of the Great Depression. He overcame poverty and dyslexia to become one of the world's leading medical device inventors and entrepreneurs.
Leaving behind a profound professional and personal legacy, the inventions and companies Mr. Sorenson created have had a significant and lasting impact on the development of numerous medical treatments and procedures, and on the evolution of the life sciences industry sector - particularly in the area of medical devices.
Mr. Sorenson's pioneering medical innovations became commonplace in operating rooms and intensive care units throughout the world, and have spawned a host of products that have improved or helped save the lives of millions of individuals. While he is perhaps best known for co-developing the first real-time computerized heart monitoring systems, Mr. Sorenson also invented pioneering disposable surgical masks, non-invasive intravenous catheters, and blood-recycling and -infusion systems. His prolific inventions garnered more than 40 patents.
A dynamic entrepreneur and business leader, Mr. Sorenson founded and co-founded companies that have been instrumental in the development of the modern life sciences industry and resulted in the creation of tens of thousands of quality jobs. Deseret Pharmaceuticals, which he co-founded, became the foundation for the establishment of a major division of Becton Dickinson. Sorenson Research, founded by Mr. Sorenson and acquired by Abbott in 1980, propelled the growth of Abbott Critical Care - now part of Hospira, a major global specialty pharmaceutical and medication delivery company created from Abbott's core global hospital products business.
Miles White, CEO of Abbott, has characterized Mr. Sorenson as "an American original, who spent his legendary career developing innovations that have greatly enhanced the quality of healthcare, and improved and saved lives.
"Jim Sorenson is one of the world's most prolific and productive pioneers of medical devices. His inventions had a monumental impact, and they've stood the test of time," said White. "Look in any modern operating room or intensive care unit, and you'll see enduring evidence of Jim's creative solutions to tough medical problems."
Mr. Sorenson's influence extended far beyond the medical devices arena. He established his place as a father of modern genetic genealogy with the creation of organizations that are driving the ongoing evolution of this emerging industry, while expanding its capability and influence.
The non-profit Sorenson Molecular Genealogy Foundation connects individuals and families throughout the world and across generations by building the world's foremost collection of correlated genetic and family history information, in more than 170 countries. The GeneTree family history social networking site helps individuals discover and connect with potential relatives throughout the world. Sorenson Genomics, the world's first laboratory accredited by the American Association of Blood Banks for genetic genealogy testing services, performs high-capacity testing services for individuals, families and organizations globally. It provided identification testing after the 2004 Indian Ocean tsunami disaster, and performed the genetic testing services for the acclaimed PBS series African American Lives. Sorenson Forensics, founded in 2006, consists of a world-class team of biological forensics testing and analysis professionals, assisting law enforcement agencies and other organizations in solving advanced forensic cases.
In addition to his medical device and genetics organizations, Mr. Sorenson developed a vast real estate empire that included many thousands of acres of commercial, residential and agricultural properties.
One of the signature elements of Mr. Sorenson's legacy is the utilization of this wealth in diverse philanthropic endeavors through the Sorenson Legacy Foundation, including: numerous important healthcare facilities and programs; community centers; places of worship for a variety of religions; and educational efforts, including teacher education programs, fine arts programs for children in public schools, and curriculum and facilities for a leading deaf university.
Despite all of his accomplishments, Mr. Sorenson always maintained that his greatest legacy is the family that survives him: his wife, Beverley Taylor Sorenson; their two sons and six daughters; 47 grandchildren; and 28 great-grandchildren. "My family is my greatest treasure, and my greatest achievement and contribution in this life," he said.
In lieu of flowers, the family requests donations to the Huntsman Cancer Foundation (http://www.huntsmancancerfoundation.org), Utah Youth Village (http://www.youthvillage.org), the Deseret Foundation (http://www.intermountainhealthcare.org/xp/public/lds/deseret/) or the Perpetual Education Fund of the Church of Jesus Christ of Latter-day Saints (http://www.lds.org/pef).