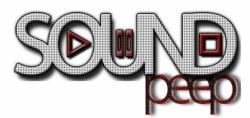 The #1 Source for Musicians and Producers.
Dunwoody, GA (PRWEB) October 11, 2011
Soundpeep can boost the success of anyone's musical career. By finding affordable and quality recording studios, dance studios and vocal coaches this site can help display musicians talents.
One of the biggest problems for upcoming musicians is money - trying to pay for studio time, promotion, beats and everything else that cultivates to a big bill and causes one to spend more time at their job and less time in the studio where they belong.
Soundpeep solves this by giving access to a listing of over 1,000 recording studios and offers promotion to studios to help bring customers. With this promotion, tons of traffic will be directed to that studio posted and with a price that allows them to earn money back in just one posting.
This site is very frugal friendly! Also knowing that musicians want more time to concentrate on music more than anything else Soundpeep have presented them with all the places to do that. By partnering with localseogiant.com, this site offers anyone their own website for less than $300! This is a major hit for producers because there are a lot of artists out there who want to get free production. With this site their clientele is sure to grow and they will find people who actually pay, and in return increasing their profits. In essence, this site creates a musical world that allows musicians to network and get important information instantly through the site.
###