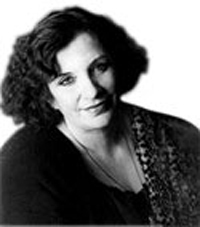 The true vision of the wise woman is one of bounty, of love and age and wisdom.
Boulder, CO (PRWEB) March 16, 2010
As in the olden times with a modern twist, Sounds True presents six nights "at the fireside," online live broadcasts with internationally recognized mythologist, storyteller, and the author of Women Who Run with the Wolves, Clarissa Pinkola Estés, Ph.D.
"A fireside" says Dr. Estés, "is created anywhere the storyteller and the listeners share a passion for time-honored tales from the past." The Dangerous Old Woman is Dr. Estés' masterwork, three decades in the writing and now released for the first time as an online event series. The series is scheduled to begin airing live! on Tuesday, April 6 at 9-11pm EST on SoundsTrue.com http://bit.ly/9iGjUv.
"What you've heard over the years about my having disappeared and gone underground to work and write is true," says Dr. Estés. "When people ask where the heck I've been and why I so seldom come out when called by the "clattering world," I often respond by saying that one can't fulfill one's calling by being called away. Rather one fulfills one's calling by filling up... by studying, thinking, listening, looking at, living in the layers of life beyond the collective ones. Then . . . one can pour outwardly again."
Women Who Run With the Wolves was first published as spoken-word audio in 1989 by Sounds True, three years before it appeared as a book. It became a classic, having been on the New York Times Bestseller list for 145 weeks, and is now published in 36 languages.
"The work of Clarissa Pinkola Estés is part of the very fabric of Sounds True," said Tami Simon, founder and publisher. "Women Who Run with the Wolves was the first audio program that really put us on the map. Over the past two decades we've magnetized a following of devoted "Dr. E" listeners. Now in our 25th year and with the release of The Dangerous Old Woman, we return to what is our heart-center: empowering and supporting people's full creative lives."
The Dangerous Old Woman is filled with Dr. E's signature stories, myths, and poetry—many told for the first time—including La Anciana, the Ancient One; the Midwife Exemplar; La Tejadora, the Weavers of Fate; The Juggler Women; and many others.
Dr. Estés on this landmark event: "Though I myself find perils and challenges of age to be true, we have to disavow the old prejudices about women and age. The true vision of the wise woman is one of bounty, of love and age and wisdom. As she gathers years, like la arbol de la vida, the ancient tree, she grows even more arms, even more flowers and fruits. She is more rooted, more vast, more sheltering—developing her callings to be throughout life, maiden mother, medium, crone, elder, healer, teacher, artist, knowing woman."
What is it that makes this archetypal Old Woman dangerous? "The fact that she will not be stopped by cultural conventions; she does not fear criticism, ridicule, or being devalued," says Dr. Estés. "The Old Woman goes where she wants, says what she wishes, and no one should try to stop her – or else. She will have a ready answer for them. She's very clearly one who says, 'Come with me, be with me, but if not… then stand out of my way -- I have a destiny to meet.' She is not willing to amputate parts of herself, or her gifts, in order to be accepted."
About the Author
Clarissa Pinkola Estés, PhD, is an internationally recognized scholar, award-winning poet, Diplomate senior Jungian psychoanalyst, and cantadora (keeper of the old stories in the Latina tradition.) For a list of all Sounds True products by Dr. Estés, visit http://bit.ly/aCJOb4
About Sounds True
Sounds True marks its 25th anniversary in April 2010. An independent multimedia publishing company, based in Boulder, Colorado, Sounds True has over 600 titles in spoken-word audio, books, music, DVDs, interactive learning kits, and online courses. Its collection focuses on personal healing and spiritual transformation, featuring titles by many of the leading spiritual teachers, authors, and visionary thinkers of our time. For more information about all titles, please visit http://www.SoundsTrue.com.
###