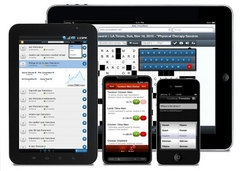 Sencha developers and community professionals to speak and teach in Split, May 5-7, 2011
(PRWEB) March 27, 2011
The speaker and session line-ups for the upcoming Source Conference, which will be held in Split, Croatia, May 5-7, have been updated to more than 40 presentations, workshops, and training sessions covered by a stellar roster of international speakers and trainers. Join the Sencha team and community, and get up to speed on the latest in web app frameworks and technologies, including hands-on experience with the newest Ext JS 4. Learn where the web and mobile industries are headed, so you're ready to take advantage of the tools you'll need to build next-generation web apps for desktop and mobile.
Highlights of this must-attend event for web app developers include introductory to advanced level presentations on using Ext JS 4, Sencha Touch, and Ext GWT, organized in 4 parallel tracks and 8 conference rooms.
Hang out with your fellow attendees, speakers, and the Sencha team during a party organized at InMotion Casino and Night club within the Le Meridien Lav Hotel.
The event ends with The Unplugged Day, giving the attendees a chance to network and learn in a more casual way on a day-long cruise around Split. Included in standard conference passport registered before April 18, 2011.
Sencha Inc. are platinum sponsors and will be presenting at the conference. Ed Spencer, James Pearce, Aditya Bansod, Nigel White, and Brian Moeskau of Sencha will present on the newest trends and technologies for development of desktop and mobile web applications.
Community speakers include Mats Bryntse, Jozef Sakalos, Nils Dehl, Steffen Kamper, Tobias Uhlig, Sven Brunken, Jay Garcia, and Thorsten Suckow-Homberg.
SAP, TYPO3, Rochester Institute of Technology, ACMT, and eHrvatska are also sponsors who will be attending the conference.
Advanced registration special offer: save €200 ($280) for early bird registration until April 18, 2011.
Source Conference is being held from May 5-7 at the 5 star Le Meridien Lav Hotel in Split, Croatia, Europe. For more information and to register, visit the Conference web site. Advance registration tickets are available now through April 18 at 12 noon (GMT), for €590 ($835) — a savings of €200 ($280). Follow us on Twitter @SourceDevCon.
About Sencha Inc.
Sencha makes application frameworks that equip developers to create, deploy and optimize compelling application experiences using web-standard technologies such as HTML5. The company's flagship product, Sencha Touch, produces cross-platform, rich internet applications for modern mobile devices. The product includes a comprehensive mobile UI, a well-architected, extensible component model, and an intuitive, easy-to-use API. More than one million developers worldwide — representing more than 150,000 companies — use the Sencha product family to build amazing application experiences.
# # #